Dail the Code to Get MTN YouTube Video Streaming Plan – Unlimited for 3Hrs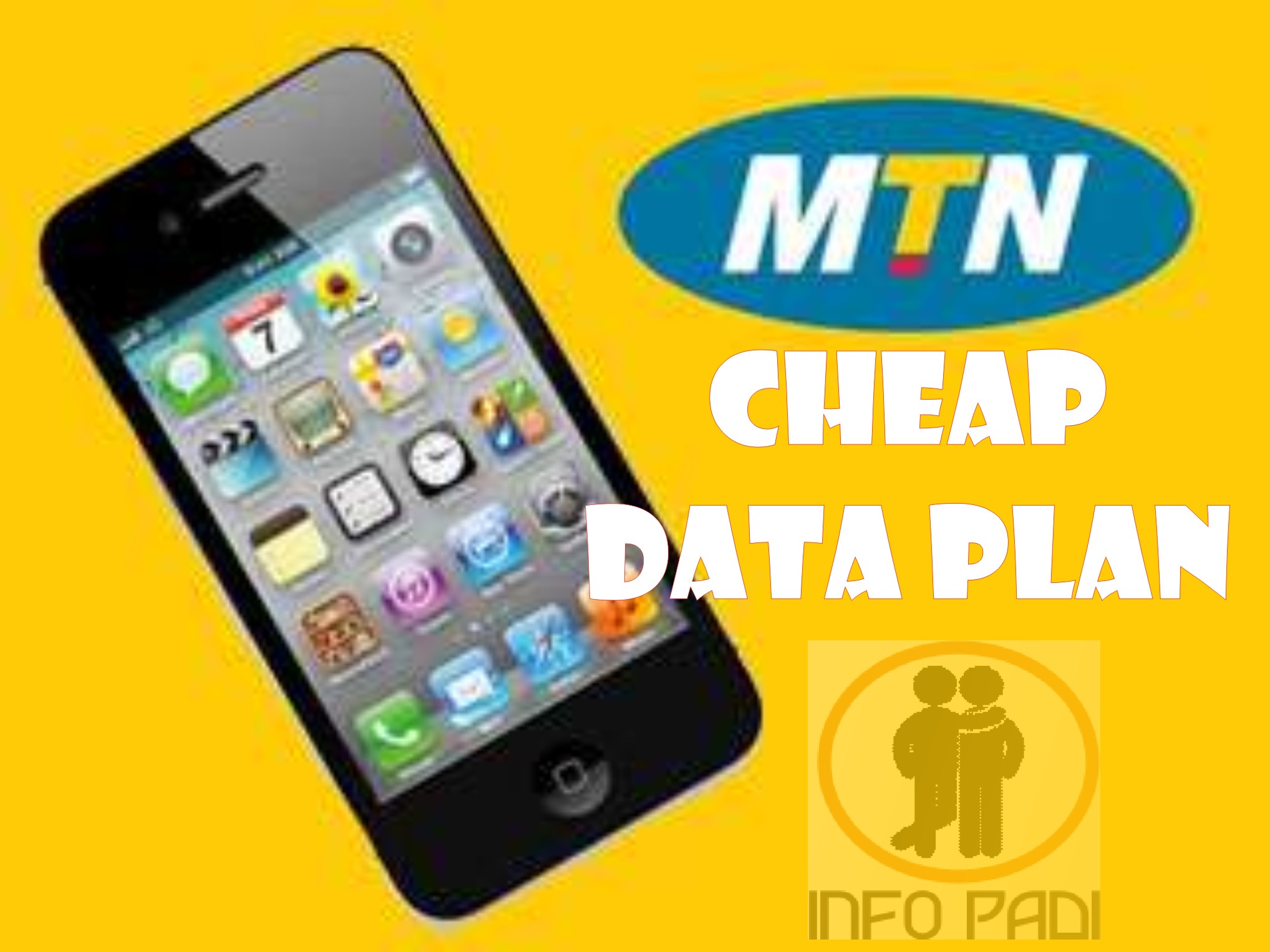 Great! Please to announce to you that MTN just introduced MTN YouTube Video Streaming Plan. This was discovered on YouTube official social media handle.
MTN YouTube video streaming plan will allow you stream YouTube videos of your choice for some couple of hours at a cheap rate.
YouTube Video Streaming Plans
1hr YouTube Pack
₦ 150
1 Hr Stream
24 Hrs Validity
Text VP1 to 131
3 hrs YouTube Pack
₦ 400
3 Hrs Stream
24 Hrs Validity
Text VP3 to 131
YouTube Night Pack (12am–5am)
₦ 50
5 Hrs Stream
24 Hrs Validity
Text VP5 to 131
New 7 hours YouTube Pack (11pm – 6am)
₦ 200
7 hours streaming time
7 days validity
Text VP7 to 131
NOTE: If you have challenge subscribing for the MTN YouTube Video Streaming Plan, kindly use the comment box below to reach us and you will receive a reply in a jiffy.
VoguePay Current Job Opportunity – Apply Here!
VoguePay is Nigeria's leading online secure payment processor, offering both individual and business merchants an opportunity to transact seamlessly. We are recruiting to fill the position below:
Job Title: Senior-Business Development / Marketing and Sales Officer
Location: Lagos
Job type: Full Time
Job Description
We are looking for an ambitious and energetic Senior Business Development Officer (SBDO) to drive the expansion of our clientшle.
The candidate is expected to define and direct the long term organisation strategic goals and will have the expertise to create and apply an effective sales strategy for the company products.
He/She will contribute to longer-term market research and trends analysis, as well as support development of country and regional-level business strategies, management, mentoring and coaching of assigned team members as expected.
The goal is to drive sustainable financial growth by boosting sales and forging strong relationships with clients. You will play a pivotal role in the organization from owning strategic and operational projects, through to business planning and metrics. Leverage your experience in management consulting, business development or transformational operations to help the Company successfully drive growth and increase market leadership through new offerings, disruptive business models, operational efficiency and planning for future growth.
The role will involve developing and leading target market engagement strategy, as well as leading product development and delivery.
Key Responsibilities
This role will be accountable for driving rigor, discipline and executive-level output across all identified business strategies, and business development planning efforts which includes:
To participate and lead in cross-functional business growth efforts including facilitation, business case development and execution.
Develop a growth strategy focused both on financial gain and customer satisfaction.
Promote the company's products/services, predicting clients objectives by Identify and assessing clients/customers needs to achieve satisfaction.
Generate, identify new sales leads, potential new markets, planning and overseeing new marketing initiatives, pitching products and/or services to increase customer base.
Build long-term relationships with new and existing customers by increasing organization networks and developing partnerships.
Conduct regular periodic research to identify new markets and customer needs.
Experience creating analytical models/tools and ability to communicate results to inform sound strategic and tactical decisions.
Prepare, plan and execute sales campaigns ranging from targeting to execution including:

Experience/expertise in process and meeting facilitation.
Arrange business meetings with prospective clients, make presentations and sales displays.

Contact clients regularly and informing them about new developments in the company's products
Develop sound, tailored proposals to new clients and prospects.
Prepare sales contracts ensuring adherence to law-established rules and guidelines, and the presentation of contract documents.
Write performance weekly reports and provide feedback to executive management while maintaining accurate and timely electronic files /information in database.
Provide trustworthy feedback and after-sales support by periodically visiting agents from time to time to enhance product/service satisfaction
Work with program officers, country representatives, and other staff to conceptualize and design proposals for new project activities and/or amendments to current projects
Strong consultative and advisory skills. Demonstrated excellence in influence and leadership, ability to build trust, is a team leader and player who motivates and educates other team members and understands the value of interpersonal relationship building.
Facilitate or support bid decision-making conversations
Build a network of professional business contacts within VoguePay's industry; negotiate partnership arrangements and budgets; coordinate teaming agreements, memoranda of understanding, and other institutional agreements with partner
Engage with VoguePay's internal technical network and represent the organization at external events, Attending conferences, meetings, and industry events.
Perform other related duties as may be delegated to you from time to time.
Requirements, Skills and Abilities
Educational / Qualification And Experience:
BA / Master's / MBA degree will be handy.
Preferred in Sales, Business Administration/Management, Marketing and/or other business development-related fields. Professional qualification and other relevant advanced certifications/qualifications will be an added advantage.
Your application should indicate along with your CV, three (3) references as well as sample sales collateral that you have been instrumental in preparing and indications/proofs of past successes.
Leadership:
Ability to sustain interpersonal and professional relationships with internal colleagues and contacts across board.
Strong understanding of VoguePay's strategy and how tasks contribute to the greater good
Consistently works within internal process and procedures
Strong interpersonal and team-building skills
Engagement in corporate initiatives.
Project Management:
Strong planning and time management skills
Strong written and oral communication skills, including the ability to make a presentation
Ability to problem-solve difficult issues
Ability to multitask with ease, adapting to frequently changing priorities
Good negotiating and conflict resolution skills
Strong understanding of budgets
Technical Skills:
Good experience in one of VoguePay's technical areas or support functions.
Working knowledge and understanding of the payment industries guidelines, policies and regulations.
Other Skills:
Demonstrated experience building and executing strategic frameworks
A proven track record of sales achievement in the industry and related business environment
Demonstrated leadership in building and operationalizing business cases
A minimum of 7 years demonstrable sales excellence capability and business development experience in relevant fields, at least three (3) of which are at a senior/ supervisory level.
Effective communicator and strong presentation skills
Well organised – the ability to structure and execute a sales pitch
Flexibility to thrive and adapt in high growth, fast-paced, evolving industry
Proven track record of meeting and exceeding sales goals
A track record of developing strong customer relationships while meeting and exceeding business targets/quotas.
Good organizational, interpersonal and communication skills
A candidate bringing an established network of target market contacts to the company is a definite plus
Time management and planning skills.
To Apply
Interested and qualified candidates should send their CV to: [email protected] using the "Job title" as the subject of the email.
Application Deadline: 10th August, 2020.
The Ihechukwu Madubuike Institute of Technology (IMIT) Current Job Vacancy [5 Positions]
The Ihechukwu Madubuike Institute of Technology (IMIT), a Private Digital Polytechnic sponsored by a former Minister of Education, is located at Isuochi, in Abia State, South East of Nigeria, in an excellent teaching and learning environment with functional laboratories to empower innovation for self-reliance. Applications are invited for the positions below:
Job Title: Quality Control Officer
Location: Abia
Job Description / Requirement
The Candidates shall possess Higher National Diploma (HND) in Science Laboratory Technology with options in Biochemistry / MicroBiology.
He/She will be responsible for Laboratory test and Quality Control of the Products.
Job Title: Water Production Officer
Location: Abia
Job Description / Requirements
The Candidate will be responsible for the production of packaged water including Lineon bags according to NAFDAC regulations and Standard Organization of Nigeria (SON) and must possess a minimum of National Diploma in Mechanical Engineering with 10 years of versatile working experience in packaged water factory.
Job Title: Factory Worker
Location: Abia
Requirement
Candidates must possess FSLC OR SSCE and shall work in the Water factory.
Job Title: Driver
Location: Abia
Requirement
Candidates must possess FSLC OR SSCE with a minimum of 3 years experience.
Job Title: College Principal
Location: Abia
Job Description / Requirements
The Candidate, not above 45 years, will be responsible for the day-to-day management of the Staff Secondary School based on international standards.
He/She must possess a B.ED. or M.ED. with a membership of Teachers Registration Council of Nigeria and a minimum of 10 years of versatile teaching experience.
To Apply
Interested and qualified candidates should address their Letters of Application to the "Registrar, Ihechukwu Madubuike Institute of Technology, Nkwaogu Aguda, Isuochi – Abia State" with a copy of updated CV and mail to: [email protected] using the "Job Title" as the subject of the mail.
Application Deadline: 30th August, 2020.
Note: Only Shortlisted applicants shall be invited for an interview
Solidarites International (SI) Current Job Opportunity – Apply Here!
Solidarites International (SI) is a French humanitarian organization which provides aid and assistance to victims of war or natural disaster. For over 38 years the association has focused on meeting three vital needs – water, food and shelter. Currently present in Nigeria since 2016, SI carries out emergency / post-emergency programs in WASH sector in North East region. We are recruiting to fill the position below:
Job Title: Administrative Manager
Location: Maiduguri Base, Borno
Goal / Purpose
Under the supervision of the Fin/HR coordinator, the administrator carries out administrative, accounting and financial management of his/her base, in compliance with donor and SOLIDARITES International
He/she supervises accounting operations and cash management, and carries out budget follow up in conjunction with the program managers.
He/she is also one of those charged with ensuring that Solidarités International's Human Resources policy is properly implemented at the base.
He supports monitors and trains the members of his administrative team.
Main Tasks
Administrative Management of Personnel:
Assist in welcoming and integrating new personnel, ensure they receive administrative briefing
Supervise the collection of elements needed to establish wages and monitor their proper implementation
Calculate taxes, complete returns and make statements and payments to the necessary organizations
Assist in defining and applying Solidarités International's salary and social policies
Evaluate risks linked to changes in compensation and social policies
Oversee the setting up of legal representation and consultation bodies for personnel at his / her base, and assist in conflict management and resolution
Supervise the archiving, handling and security of Solidarités International personnel files
Draft employment contracts for employees at his/her base, and ensure that they are adhered to
Ensure that performance reviews are carried out according to defined procedure, and monitor the professional development of personnel Centralise training requests from teams and set up a training plan
Assist in ordering and determining disciplinary measures
Apply the formalities provided for sanctions and for termination or breach of contract
Conduct meetings and communication with personnel
Track the cost of living
Update the mission organization chart
Assist in welcoming and integrating new personnel, ensure they receive administrative briefing
Supervise the administrative management of personnel recruitment and hiring at his/her base
Team Management:
Plan and direct the activities of the administrative team
Lead meetings for the administrative team
Define the needs of administrative personnel at his/her base, and recruit according to the resources allocated
Train, support and evaluate the administrative team at his/her assignment base.
Cash-flow / Bookkeeping:
Maintain account keeping at his/her base, monitor cash balances
Maintain bank books for his/her base and keep the safe
Manage transfers and monitor the security of funds
Formulate cash-flow forecasts with the logistics officer and the program managers
Supervise the upkeep and security of safes and cash-boxes
Ensure accounting archiving (both digital & hard copy) according to SI accounting procedure.
Prepare and supervise the monthly closing, review and integration of the accounting for his/her base
Verify the accounting files before they are sent to coordination
Manage his/her base's cash-flow and ensure that banks and cash boxes are well supplied
Budgetary / Financial Monitoring:
Monitor functioning costs at his/her assignment base
Oversee adherence to donor administrative procedures
Propose solutions if necessary
Administrative management of the mission:
Assist in selecting Solidarités International premises
Ensure administrative monitoring of insurance locations, claims and contracts
Verify and validate all contracts drafted at the base.
Aid the administrative coordinator in formulating financial reports and carrying out audits
Assist in formulating budgets for new projects
Update allocation boards for his/her base
Update and analyze Monthly budget follow up in conjunction with logistic and program teams
Make connections between budgetary consumption and activity progress
Reporting / Communication:
Supervise the sending of administrative files to coordination
Ensure administrative and financial reports are made to the coordination according to the Solidarités administrative calendar
Establish and maintain relationships with local and regional administrative authorities, monitor regulations in force
Take part in meetings relating to administrative aspects, represent Solidarités International on request and/or by order.
Profile
Professional experience: 3 years of experience in similar position (NGO/Private or Public sector) and 2 years of progressive experience in an INGO
Training / Education: B.Sc. in Finance, Economics, Business Administration or related Degrees
Languages: English compulsory (Hausa / Kanuri – Added Advantage)
Admin related skills: good knowledge of the project cycle, budget follow-up, recruitment, payroll, etc.
IT skills: Good knowledge of Office software: Saga, Homere, Excel, Word, Outlook, Power Point.
Personal qualities: rigorous, organized, able to manage important workload, good learning capacity, good communication, reactive, team spirit, good written and analyses capacities, resistance to stress.
To Apply
Interested and qualified candidates should:
Click here to apply
Application Instruction
Clicking on the link above and select "Administrative Manager – Maiduguri"
Fill the form and attach your CV. The CV attached must be named with your name and surname.
Application Deadline: 9th August, 2020.
Note: As position is required as soon as possible, Solidarites International reserves the right to select a candidate and finalize the recruitment before the final date