How to Make Money with Opera News 2023 (Opera News Hub)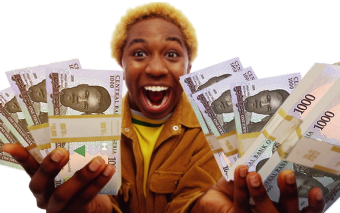 Opera News Hub – How to make money with Opera News 2023 is an in-depth article I will like you to carefully read through as this will not just put some cash in your bank account, but will also give you the ability to start up a better career online. 
Opera is a freeware web browser for Microsoft Windows, Android, iOS, macOS, and Linux operating systems, developed by Opera Software, Every day you get to see a lot of articles being published on Opera Newsfeed.
These articles are updated by publishers, and these publishers get paid on a monthly basis. Furthermore, it will interest you to know that Opera has launched another program called opera news hub creator, The Opera News Hub creator allows publishers to update articles in the Opera Newsfeed without having to own a blog or a website.
Read Also: How To Make Money Online In Nigeria
Similarly, the opera news hub creator is a microblogging platform that connects thought leaders and content creators from a wide variety of interest categories with an active audience of over 163 million users and rewards engagement with revenue exposure.
How to Create Opera News Hub Creator Account 202

3
Visit the website via https://hub.opera.com (Ads)

Login using your Facebook account

Wait for approval from Opera Admin

After Approval, click "Create" to add a new article

Hit the submit button and wait for your article to be approved.
Note: Only the original author of the articles can get the income generated by the articles. In cases of copyright violations, the original author can defend the reprint by claiming rights.
How to Make Money with Opera News 202

3
You can make money with the Opera News platform by subsequently updating articles on the ONHC Platform. After creating and publishing your first article on the opera News Hub platform, I suggest you don't relent or relax as there are a lot of competitors in the Opera News Hub Creator Platform. 
Your effort, determines your yield, if you published one article and you were able to realize $5, wouldn't it be fine if you publish 10 articles so you can make $5 x 10 articles to give you a whopping sum of $50? Oh! that's nice, this means the more article you published, the more income you make. 
Making money from Opera News 2023 is not a daunting task, it is as easy as A-B-C, keep reading this article to see all you need to get succeed.
Below are the four (4) easy steps to get started with making money with the Opera News Hub Creator Platform.
Visit studio.opera.com

create Account

Create a Post

Start Earning
As a matter of fact, you have to monitor the performance of your posts. Track your earnings. Make withdrawals. It's all very simple!
The Secret to Succeed with Opera News 2023 Hub Creator Platform
To earn more with Opera News Hub, you must post at least six articles monthly, this will enable you to earn a fixed recurring amount of revenue.
You can also make money with Opera News 2020 when your articles reach a larger audience and when your articles perform very well. So, write intriguing articles and avoid copy and paste.
Watch the introductory video below on how to make money with Opera News 2020 Hub Creator Platform.
Adding a Site to Opera News Feed
You must have seen lots of articles daily published on Opera Newsfeed, some of these articles are RSS feed aggregators gotten from external sources.
If you are a fan of searchngr.com you must have come across SearchNGR on opera news, this article didn't come there by chance, it took a lot of great effort to include it on Opera News Feed.
How to Add Your Website/Blog in Opera News Feed 2023 Updated
Make sure your site is AMP configured

Publish great articles on your website with 70% originality

Generate at least 500 – 1,000 daily traffic from other sources

Write to Opera News Admin Team via

support

@

opera

.com

Wait for their response and your site is on its way to being added to the opera news 2023 edition.
Conclusion
How to make money with Opera News 2023 Hub Creator, is as easy as the steps stated above. Kindly follow strictly the instructions conveyed in this article and you will be on your way of just becoming the next testifier.
Finally, if you have any questions, contributions or suggestions regarding the Opera News Hub Creator Platform, or adding your website or blog to Opera News Feed, kindly use the comment box below to reach us or send us a mail via searchngr24@gmail.com our team will get in touch you in a jiffy.