Must-Have Tools To Start Your Own Small Business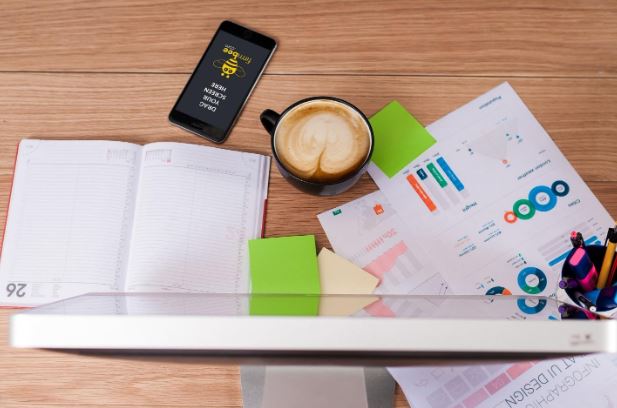 Starting your own small business can sometimes become a minefield for you, especially if you have no experience running a business or the business field. But if you have the right business tools, you can get your business up and running easier and faster.
These tools for business can help you achieve numerous targets and goals of your business. You may be asking yourself what these tools are, where you can get them, and what the apps for starting a business are; you will find the solutions in the article below. What are 10 things you need to start a business?  Listed below are ten examples of such tools.
Connecteam
It is a tool specially designed for remote teams; it is designed to make employee management in your business seamless. The Connecteam has a free plan that can encompass up to 30 users. This application allows you to communicate with your employees, track their location, share job schedules, manage reports, offer better training etc. It stores all employee contact details on the app, which means you can easily locate a contract without having to go through your phone.
Evernote
It is a popular business note-taking app due to its simple user interface; it also encompasses a variety of tools that keep your notes organized and help you keep your business ideas on track. You can also enable a call recording app to help you not to forget important factors discussed in business phone calls. You have to record calls. The Evernote app can also automate it by automatically activating the incoming call recorder app that will record all your incoming calls. It does not matter which system your device uses; a call recorder for iPhone and Android is available. Most of the call recording applications are free. All you have to do is to download an application that conforms to your needs and specifications.
Join.me
It is a conference calling application that allows you to communicate with multiple clients and employees from wherever you may be, either in the office or at home. It saves you a lot of time, which you would have used to chat and communicate with each employee constantly.
Hubspot CRM
What do small businesses need most? This application is the answer to your question. It is a customer relationship management tool. The Hubspot CRM offers automation options that help track customer interaction and follow your sales numbers; it also gives you a view of all your sales.
Proofhub
Proofhub is team collaboration and project management software. It is all-in-one software that encompasses key features like project scheduling, issue management, productivity analysis, client portal etc.
Sellsy
Sellsy is a tool for managing your sales. It lets you combine all your data from various sources. This tool lets you carry out key features like billing and invoicing, campaign management, activity dashboard and even collaboration tools.
Zapier
Zapier is a business automation tool that can integrate with numerous applications. It means that before you enlist the services of this automation app, you should make sure it can seamlessly communicate with the business services and tools you are currently using.
Thunderbird
It is a tool created to manage all your small business e-mails. This tool can operate on all softwares, including ios and windows. It helps you manage tasks, team chat, calendar and other functions. It also offers good customizability. Thunderbird enables key features such as an attachment reminder, an address book, an e-mail account and a message archive.
MixMax
Keeping track of various business e-mails can become time-consuming when running a small business. It can become hard to manage and may overwhelm you. Mix match is here for that specific reason. It helps you track the correspondence and schedule your e-mails to use reminders and sequences. The free version is limited to 10 scheduled e-mails and 100 tracked ones each month. So if you receive higher traffic and your business rapidly expands, the paid version is your best option. It encompasses key features such as response management, event-triggered actions, activity tracking and e-mail monitoring. It comes in handy when you are managing your small enterprise.
Mailchimp
When it comes to small businesses e mail communication is key. Most organizations, enterprises, and small start-ups have based their e-mail communication on regular newsletters. Mail chimp is one of the top free business tools for managing a newsletter program. The free service can incorporate 12000 e-mails and up to 2000 active subscribers. It also allows you to become creative in maximizing your e-mail marketing procedures to become more effective. It includes key features such as e-mail tracking, click tracking, collaboration tools and even automated scheduling. The plus side of this application is its great e-mail marketing capabilities, which combines with great automation options.
If you have been asking yourself what tools you need when starting a business? The above article contains only a few tools you need, and we hope the article will guide you and direct you to help you grow your enterprise to your desired heights. We hope that this article was helpful.