SMEDAN/Sterling Bank Loan 2023 Application – Apply Now (Get Upto 2.5M)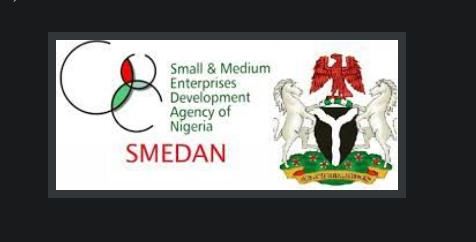 SMEDAN/Sterling Bank Loan 2023 Application is currently ongoing, interested persons should read through the guidelines below to apply, please note that the SMEDAN 2022 application is for Small business owners.
SMEDAN and Sterling Bank Plc at this moment announce the commencement of the SMEDAN/STERLING BANK MATCHING FUND PROGRAMME FOR NANO, MICRO AND SMALL ENTERPRISES. The intervention is to deliver credit to the sub-sector in six selected States, as a promotional mechanism to enhance enterprise output, competitiveness and job creation. The disbursing entity, under the programme shall be Sterling Bank Plc.
RECENT POSTS
SMEDAN/Sterling Bank Loan 2023 Conditions
I. Target Beneficiaries Definition: -Target beneficiaries for this Programme shall be Nano, Micro and Small Enterprises (NMSEs) operating in the real sector with value-added agricultural products.
ii. Financing available under the programme: Prospective beneficiaries may apply for financing within the range of N500 Thousand — N2.5 million.
Conditions/Terms applicable:
A. The interest rate applicable on all financing under this programme shall not exceed a single digit per annum.
B. The financing tenor is for a maximum period of 30 months, effective from the date of first, disbursement. This is Inclusive of a moratorium (which may vary between 3 – 6 months—depending on the type of enterprise.
iv. Applicable Security.
a The applicant/Enterprise must be within the Agribusiness value chain (Upstream, Midstream & Downstream);
b. The applicant/Enterprise must have CAC or State-approved registration; c. A moveable asset to be registered under the National Collateral Registry (NCR).
SMEDAN/Sterling Bank Loan 2023 Implementation Modalities
I. Portal Opening: NMSEs can apply by clicking the icon smedan/sterling bank matching fund programme on the SMEDAN website (www.smedan.gov.ng), Once migrated to the SMEcredits portal, pre-qualification of applicants shall commence
ii. Business Plans Submission: Pre-qualified applicants shall be required to pay a processing fee of ten thousand (N10.000.00) naira for the Business Plan template on the platform (Note: A separate training fee is not required)
Call for Participation
The joint programme partners, Small and Medium Enterprises Development Agency of Niger, (SMEDAN) and Sterling Bank Plc hereby invite applications from all suitably-qualified Nano, Micro and Small Enterprises (MSEs) located in the following state,(1) Anambra, (2) Bayelsa, (3) Delta, (4) Ebonyi, (5) Ekiti and (6) Osun.
It should be clearly understood that the particulars set out in paragraphs 2 — 3 above, form the basis for considering the application of qualified NMSEs received from the Date of this Advertonal to 25th December 2022.
To Apply Go to Officier Website at https://smedan.gov.ng