NECO Result 2021 : How to Check NECO Exam Result 2021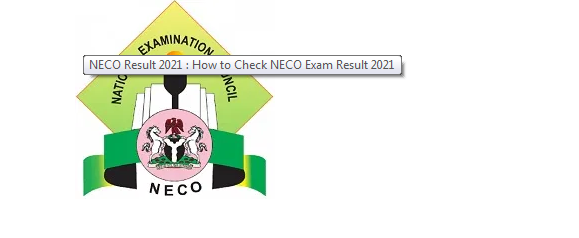 Use the Search Button below for more details.
The National Examination Council, NECO releases its result on NECO exam result checking portal and candidates are expected to buy NECO examination result card at the cost of 300 Naira only from any NECO office across the country.
TRENDING NOW
How to Check NECO Result 2021
Visit NECO result checking portal at https://www.mynecoexams.com/results/ or neco.gov.ng
Select examination type
Select year of examination
Enter your card PIN Number
Enter your Examination Number
Click on Check My Result button
Wait for your result to be displayed
Print your result slip
Is It Possible to Check NECO Result 2021 Without Scratch Card or Pin?
NECO scratch card is very important if you want to check your result especially the serial number and the PIN at the end of the scratch card. The official price of NECO scratch card is N300 at NECO office
You should bear it in mind that without the PIN from the scratch card, it is impossible to check your result. The image I included in this article suggest that the PIN from the scratch card is absolutely essential if you want to check your result.
Some of the reasons why you will experience access deny when checking it without scratch cards and pins is due to the fact that the card is an act to measure online security and have access to your result. Therefore, candidates are expected to purchase the NECO scratch-card before proceeding to check their results online or through SMS.
NECO 2021 Result Grading System
Kindly find below, NECO exam result 2021 grading system,
A1 is Excellent,
B2 Very Good,
B3 Good,
C4, C5 and C6 are interpreted as Credit,
D7 and D8 are interpreted as Pass,
while F9 is Fail.
NECO Support Emails
For technical issues and other difficulties, kindly send an email to any of the following addresses for support and resolution:
neconigeria@yahoo.com,  or support@mynecoexams.com