Nigeria Labour Congress and Trade Union Congress Declare Indefinite Strike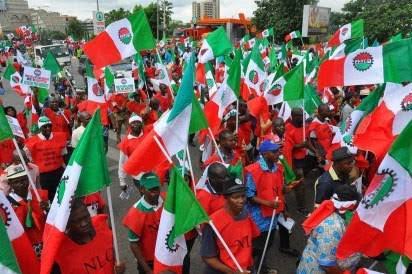 September 26, (SearchNGR) – A joint press briefing held by the leaders of the Nigeria Labour Congress (NLC) and the Trade Union Congress (TUC) of Nigeria in Abuja on Tuesday, September 26, 2023 declared an indefinite strike, starting October 3, 2023.
The decision to embark on an indefinite strike follows the government's failure to address the union's demands, including a reversal of the removal of petrol subsidy and an improvement in the welfare of Nigerian workers.
The NLC and TUC, the two largest labor unions in Nigeria, have called on their members in all sectors to join the strike, including workers in the oil and gas sector, electricity sector, aviation sector, and banking sector.
Minister of Labour and Employment, Simon Lalong has appealed to the unions to reconsider their decision to go on strike, but the unions have said that they will not back down until their demands are met.
The indefinite strike by the NLC and TUC is likely to have a significant impact on the Nigerian economy. The strike could lead to shortages of essential goods and services, such as fuel, electricity, and food. It could also lead to job losses and business closures.
The government and the unions need to come to the negotiating table and find a compromise solution. The government needs to be willing to address the concerns of the unions, while the unions need to be willing to be flexible.
It is important to note that the indefinite strike by the NLC and TUC is a last resort. The unions have tried to negotiate with the government on a number of occasions, but the government has failed to address their concerns. The unions hope that the strike will put pressure on the government to come to the negotiating table and find a solution that meets the needs of Nigerian workers and the Nigerian people as a whole.