Breaking: Nigerian Army Recruitment 2020 (For DSSC/Degree/HND/ND Updates)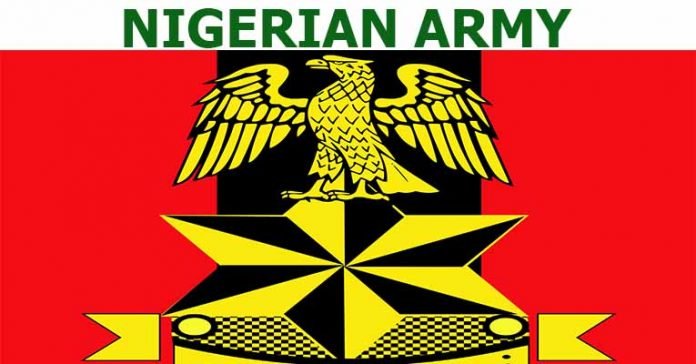 Nigerian Army Recruitment 2020: This article is to give you all the relevant updates concerning the Nigerian Army recruitment 2020, we implore interested applicants to read through this guide to carry out a successful application.
We have decided to write about this post topic due to the fact that we have been reviewing messages from our readers asking when the Nigerian Army recruitment 2020 will begin. No doubt, we have seen a lot of post articles published online portraying that the Nigerian Army application form 2020 is out.
We want to state categorically clear here that the Nigerian Army recruitment for 2020 is currently not yet out. However, the recruitment intake for 2020 is on its way and will begin soon. 
On this note, we urged every one of our readers who are interested to join the Nigeria Army to visit searchngr.com frequently for updates. Similarly, you can subscribe to our newsletter to receive updates from us whenever you publish articles that relate with Nigerian Army Recruitment 2020.
Now, below I will answer a few of the questions that may be longing for an answer. 
What is Nigerian Army DSSC and Why should I apply with Degree, HND or ND?
The Nigerian Army DSSC stands for Direct Short Service, this category of applicants are applying for a specialization in the Nigeria Army, for instance, you can apply as a doctor, lawyer, engineer etc. They usually do not engage in combat corps.
Nigerian Army Recruitment 2020 (For DSSC/Degree/HND/ND Updates)
Having a qualification is one sure way of gaining entrance into the Nigerian Army Recruitment 2020 with ease of stress and in a good position. Degree, HND, ND qualification will give you a bold step while you approach the Nigeria Army force.
Requirements for Nigerian Army Application 2020 for DSSC  (Degree – B.Sc, HND, ND) 
You must have a degree qualification with NYSC certificate or Exemption letter.
A Nigerian by Birth 
You should have a good knowledge of other Nigerian languages.
Must be between the age of 18 and 35 years old
Also, you must not have a drawing in the form of a tattoo or mark in your body
Ensure the passport you will submit for the Nigerian Army application 220 is without a beard, if you are a man, have a clean shave before you take the passport photograph.
How to Apply for Nigerian Army Recruitment 2020?
You can apply for the Nigerian Army recruitment 2020 through the official website at https://www.nigerianarmyms.ng, kindly disregard anyone telling you to make payment before you will be enlisted into the Nigeria Army.
The Nigerian Army will never ask you to make any payment, recruitment is totally FREE of charge. Finally, we will updates you here on this blog for more trending updates regarding the Nigerian Army recruitment 2020.