Npower Stipends Payment Begins, Follow the Steps to Get your Payment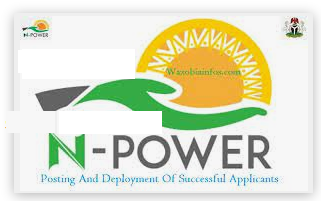 Npower, a program under Nigeria's National Social Investment Program (NSIP), has been instrumental in empowering Nigerian youth by providing them with skills and job opportunities. With the successful completion of Batch A and B, the focus now shifts to the eagerly anticipated Batch C.
Only 27,693 validated their accounts in addition to the previous 27,565. A total of 55,256 were paid their October, November & December stipends recently through the validation link. If you are yet to receive your payment.
Please follow this link https://validation.nasims.ng/validate to update your accounts.
One crucial aspect of the program that participants eagerly await is the monthly payment stipend. In this article, we will explore the Npower payment stipend for Batch C and its significance in supporting the country's youth.
The Npower payment stipend for Batch C participants is typically processed on a monthly basis. The stipend amount is subject to periodic reviews by the program administrators, with the aim of ensuring it remains adequate and reflective of the prevailing economic conditions. The specific payment amounts and dates are communicated to participants by the program management.
Participants are required to ensure accurate and up-to-date bank account details are provided during the registration process. This is crucial for seamless payment processing and to avoid any delays or complications. It is advisable for participants to maintain a banking relationship that facilitates smooth transactions, ensuring timely receipt of their stipends.