NYSC Accredited Cyber Cafe in Abuja 2023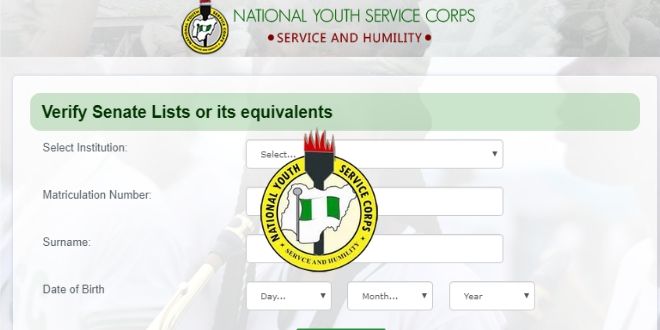 NYSC Accredited Cyber Cafe in Abuja has the full authority as given by the National Youth Service Corp Board to register prospective corp members for the 2023 NYSC Registration.
Unlike before when just any Cyber Cafe will carry out the NYSC registration for prospective corp members, the board has put an end to it and instructed the general public to only patronise NYSC Accredited Cyber Cafe in locations closer to them.
RECENT POSTS
In this article, I will be listing down all the NYSC accredited Cyber Cafe in Abuja for the 2023 NYSC Online registration. Meanwhile, it is important you know some facts before going for the registration.
What you should take to the NYSC Accredited Cyber Cafe in Abuja for Registration
No one should carry out the registration on your behalf.
Ensure your passport photograph is on white background.
You must not submit fake documents.
Your contact details should be different from your relations.
Full List of NYSC Accredited Cyber Cafe in Abuja with their phone numbers and Addresses
FIDELITY ICT ACADEMY – Suite 31 Pulaku Plaza, Old Karu Road, 07064347080
ACCESS COMPUTER ACADEMY LTD – Chief Palace Road, Gwagwa, 08030766652
ADE-MAC COMPUTER SERVICES SHOP – NO: 1 OPPOSITE UNIVERSITY OF ABUJA MINI CAMPUS GWAGWALADA, 08163253577
ADVENT COMPUTER CENTER – SUITE C3, NYMEX PLAZA, NO 2 GADO NASKO ROAD 2ND GATE, KUBWA, 08037036115
AMAZING GRACE ICT SOLUTION LTD – Durumi 2 Kekenapep Junction by Police Station, 08068113160
ANI J&M CYBER CAFE SHOP – NO 2 MADAM MERCY ROAD DAGIRI GWAGWALADA, 08133716527
AWESOME SPEED COMPUTERS – Suite 85, 1st Floor, Deo-Gratias Plaza, Beside Zenith Bank, Utako, 07061196649
BOSLAINI VENTURES – shop 48 Ado Bayero Block, Garki International Market, Garki II, 08161553302
BOSSMAN-THIN CAFE – NO 1 TAKEM STREET OPP. UNIVERSITY OF ABUJA MINI CAMPUS GWAGWALADA, 08035268131
CAPITAL A TECHNOLOGIES – Suite 1, Azores Plaza, A & Shine Street, Funtaj Road, Kuje, 08175491278
CEJ COMMUNICATIONS – BEHIND GARKI OLD MARKET OPP. ATLAS MEDICAL CENTRE, SUITE 2.6-7 BM HOUSE OR SUITE B09 SHEKINAH PLAZA, PLOT 1 SAMUEL AKINTOLA BOULEVARD GARKI 2, 07063488539
CYBER BRAIN TECH. SUITE – NO. 10, OPPOSITE HAKIMI'S PALACE, KURUDU, 08064755564
DANNY GRAPHICS ENTERPRISES – PLOT 411 TIGRIS CRESCENT, MAITAMA, 08165436636
DATA-FILE INTERNATIONAL LTD – ZAGO PLAZA, PLOT 419 TIGIRS CRESCENT, OFF AGUIYI IRONSI STREET, MAITAMA, 08035910526
DE-KELCOMES CAFE AND BUSINESS CENTRE – NO. 10 OPPOSITE UNIVERSITY OF ABUJA MINICAMPUS GATE, PHASE 2, GWAGWALADA
E-VERSATILE COMPUTERS AND CYBER CAFE – No. 104, JESUS AVENUE PIGBASAMA APO, 07031887996
ELHIKMAH TECH – Shop 04/05 sunset plaza, beside Area Council Secretariat ABAJI 08032178094
GLOBAL LINK CYBER CAFE – Shop 6 Corner Shop, Takem Street, Opp. Uniabuja Mini Campus, Gwagwalada, 08030821809
GODDIAN TECH. – SHOP B4/B5, NADASHI PLAZA, KURUDU, ALONG NYANYA – KARSHI ROAD, 08065734309
GOLDEN BASKET GLOBAL SERVICE LIMITED – NO. 4, TEKEM STREET, OPPOSITE UNIVERSITY OF ABUJA, GWAGWALADA, 08036296645
GOSHEN COMPUTER ACADEMY – BESIDE GENERAL HOSPITAL KARSHI, 08064108098
HUBSPOT TECHNOLOGY AND SERVICES – NO 4 ANNEX COMPLEX, UNIVERSITY ROAD, OPP. MINI CAMPUS, GWAGWALADA, 09137108207
IDEAL TECH INTERNET SERVICES – SHOP 2, OPPOSITE UNIVERSITY OF ABUJA MINI CAMPUS, PHASE II, GWAGWALADA, 08131633000T
K-BEST GLOBAL SERVICES SHOP – EE12, APO LEGISLATIVE QUARTERS, ZONE E, SHOPPING COMPLEX, APO, 08061173141
LOOKLAT NIGERIA ENTERPRISES – 1392 Algeria St, Wuse 1 904101, Abuja NYSC Office, Behind Zenith Bank Wuse Zone 3, 08025471130
M J LITE & ENERGY LIMITED – SHOP 30, BESIDE NYSC MOBILIZATION OFFICE, STUDENTS AFFAIRS, UNIVERSITY OF ABUJA (INSIDE MINI CAMPUS), GWAGWALADA, 08074368641
MERCY-SEAT COMPUTERS – NO. AL05 GREENFIELD PLAZA, PLOT 152 YEWUYA STREET, A CLOSE MAITAMA SABO, KUBWA, 08039795746
OGINNI ICT SERVICES – BLOCK C SUITE 4, POWA INTL MARKET, NYANYA, 07039348069
OLA CONCEPTS BUSINESS CENTER – University of Abuja Mini Campus Gwagwalada Abuja, 08039612894
OSHO INTEGRATED SERVICES – Zone 8 Opposite Yoruba Mosque, Lugbe, 08069185993
PEACE ELECTRONICS NIGERIA – BLOCK B2, SHOP 10, KUBWA ULTRA MODERN MARKET, KUBWA VILLAGE, 08033294261
PROF WHITE ICT CONSULT – Shop No. 09, Convocation-Ground, Opp. Main Library, Main Campus, University of Abuja, 08154747495
ROLEX CYBER CAFE – SUITE SF21 CREST PLAZA BESIDE FIDELITY BANK 1ST AVENUE GWARINPA ESTATE, 07036931491
SAFTECH DIGITAL SOLUTIONS – NO. 920, BEHIND NEW MARKET ABATTOIR, ABAJI, 07035564622
SALT&LIGHT INTERNET AND ICT ACADEMY LTD – FLAT 51, BLK 11 JUNIOR STAFF QUARTERS PHASE II, OPPOSITE UNIVERSITY OF ABUJA MINI CAMPUS, GWAGWALADA, 08113874404
SMLS DIGITAL/COMPUTER BUSINESS – FRONT OF FIRST BANK OF NIGERIA, KUJE,08101045459
ULTIMATE SUCCESS ICT CENTRE – SUITE 8 & 9 GATA PLAZA JIKWOYI PHASE 1, FCT-ABUJA, 08034280143
OZY-MAZ COMPUTER ENTERPRISE – SUITE 17, GWARINPA PLAZA, 3RD AVENUE, BESIDE KELINA HOSPITAL, GWARINPA HOUSING ESTATE, ABUJA, FCT. 08032146078 ,08035702253
The above Centres are the only NYSC Accredited Cyber Cafe in Abuja 2023, this list will be updated frequently if your place of residence is not close to any of the above cyber cafes, you are advised to send a mail to searchngr24@gmail.com and we will help you locate one.
The NYSC Registration centres are packed in all states, this article only contains Abuja Accredited/registration centres, if you are outside Abuja, you can click here to find your state.
How to Spot a Fake NYSC Cyber Cafe Accreditation Center in Abuja?
You can spot fake NYSC Registration centres by just checking the NYSC official website to see if the centre is accredited or not, please do not patronise unaccredited centres as this will cause some issues for you.