NYSC Accredited Cyber Cafe in Nasarawa State 2023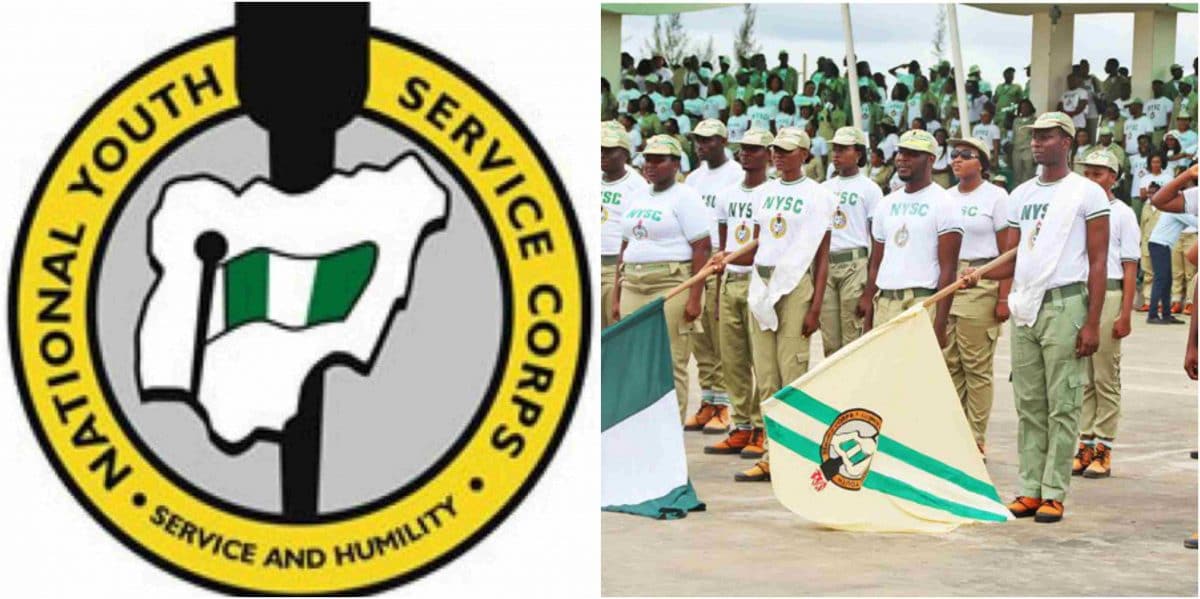 NYSC Accredited Cyber Cafe in Nasarawa has the full authority as given by the National Youth Service Corp Board to register prospective corp members for the 2023 NYSC Registration.
Unlike before when just any Cyber Cafe will carry out the NYSC registration for prospective corp members, the board has put an end to it and instructed the general public to only patronise NYSC Accredited Cyber Cafe in locations closer to them.
RECENT POSTS
In this article, I will be listing down all the NYSC accredited Cyber Cafe in Nasarawa State for the 2023 NYSC Online registration. Meanwhile, it is important you know some facts before going for the registration.
What you should take to the NYSC Accredited Cyber Cafe in Nasarawa for Registration
No one should carry out the registration on your behalf.
Ensure your passport photograph is on white background.
You must not submit fake documents.
Your contact details should be different from your relations.
Full List of NYSC Accredited Cyber Cafe in Nasarawa with their phone numbers and Addresses
FIDELITY ICT ACADEMY – Suite 31 Pulaku Plaza, Old Karu Road, Mararaba, 07064347080
ANASAJAJA ENTERPRISES – Andoma Palace Road, Doma, 08131906085
BIRAWA COMPUTER INSTITUTE – NO. 17 ABUJA STREET LAFIA, 08130255306
DANMAMIE SYSTEMS LIMITED– Suite 3 SHB PLAZA Mararaba, 08135203164
EL AMADI CYBER CAFE LAFIA NO – 17 BEHIND LAFIA SQUARE OFF JAMB OFFICE LAFIA, 07035970477
ESLASTECH LTD ESLASTECH COMPUTERS – ADJACENT AFFORESTATION OFFICE, ANGWAN NUNGU, LAFIA
EXPLOIT COMPUTERS – No. 1 Ecwa Church Shopping Complex Tammah, 08030748135
GOODNESS & CO CYBER CAFE – OPPOSITE CENTRAL MOSQUE, MASAKA, 07031465062
IMAP CONSULT LIMITED – Imap Ombi 1 Jos road Lafia, 08117012259
KEFFI PREMIER ACADEMY – 57, M.C YAMUSA ROAD, KEFFI, 08099492295
NYSC SECRETARIAT, NASARAWA – Nysc Secretariat Kwandere Road, Opposite Lgea Primary School, Tudun Gwandara, Lafia
SEA'S ENTREPRENEURIAL CONCEPTS – NO 3, BLOCK 7, AMANA PLAZA, OLD KARU ROAD, MARARABA, 08054003027
SKYBASE INFORMATION TECHNOLOGY LIMITED – AUDE PLAZA, WAMBA ROAD, AKWANGA, 08035959727
SUCCESS E-NET CYBER CAFE & COMPUTER TRAINING – No: 15, Sarki Maizabo Street, Adjacent Federal Medical Centre Keffi, 07034775859
SY TECHNOLOGY AND MERCHANDISE VENTURES – Rolls Royce Lodge, Street opposite Nasarawa State University Keffi main gate. 07031897996
ULTIMATE BRAINZ MICRO-COMPUTERS – No. 15 Student Union Government Secretariat, Isa Mustapha Agwai I Polytechnic, Lafia, 08167227302
The above Centres are the only NYSC Accredited Cyber Cafe in Nasarawa State 2023, this list will be updated frequently if your place of residence is not close to any of the above cyber cafes, you are advised to send a mail to searchngr24@gmail.com and we will help you locate one.
The NYSC Registration centres are packed in all states, this article only contains Nasarawa State Accredited/registration centres, if you are outside Nasarawa State, you can click here to find your state.
How to Spot a Fake NYSC Cyber Cafe Accreditation Center in Nasarawa?
You can spot fake NYSC Registration centres by just checking the NYSC official website to see if the centre is accredited or not, please do not patronise unaccredited centres as this will cause some issues for you.