Support nou edu ng – Noun Result Checker 2023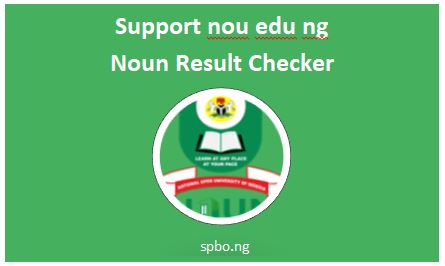 Support nou edu ng is the official website to check National Open University Results from level 100 to level 800, all your results are compiled in one place to enable you to check for your results and see your GPA. The website was created because students often complain of missing results and other irregularities in their final results.
RECENT POSTS
Hence, the National Open University has provided the support nou edu ng official website to curtail these issues. We must say that this is a welcome development by the management of NOUN and all credit must be given to them. At least, there will be much more transparency and accessibility of all students' results.
It will also interest you to know that with the support nou edu ng, you can file a complaint via opening a ticket, and all replies are received from your dashboard. The website also shows you your National Open University personal email address, which looks something like nou22xxxxx@gmail.com and can be accessed using Google Mail.
Support nou edu ng Features and How to Use
There are a lot of benefits to the new initiative developed by the National Open University of Nigeria. Some of the benefits included on the portal are stated as follows:
Statement of Result: You can now check your statement of result from level 100 to level 800 on the official support nou edu ng website.
Performance Standing: The performance standing section allows you to see all your total credit carried, total credit earned, cumulative grade point average, and the current class of Degree.
Grade Statistics: Every grade has a point from grade level A to F, this section shows you the number of points given to each grade and helps you calculate your GPA.
Outstanding Courses: This tap shows you all the outstanding courses you have and helps you to take action when necessary.
How to Access the NOUN Result Checker
To access the NOUN result checker website, kindly follow the steps below
Click on e-ticketing
Input your matric no eg NOU123456789
Password is ' default '
Then change password
Please kindly follow the link to watch the hand-in-demand video on how to access the NOUN Result Checker website. Visit https://youtu.be/ssKL1pfeACM to learn more.
How to Create a Ticket via the NOUN Support Website
Go to the NOUN support portal at https://support.noun.edu.ng
Click the Open New Ticket menu.
Provide your matriculation number and phone number.
Select the category of the issue and select the subcategory also.
Enter your message body.
If you have a file/screenshot for attachment. Select the file. NOTE: Supported file type
include jpg, jpeg, png, gif, pdf, doc, Docx, Xls, xlsx not more than 5MB.
Click Send button to submit.
NOTE: If it's your first time logging in, you must change the "default" password to something you can always remember. It is always recommended you write it down and keep it somewhere safe, so you don't misplace or forget it. However, there are options to reset your password on the support nou edu ng portal.
Finally, you can do us a favour to share this article on your social media timeline or status to reach more people.
We wish you success in your academics from us to you!