Online Sports Betting Revenue in South Africa Surges by $50 Million in 2023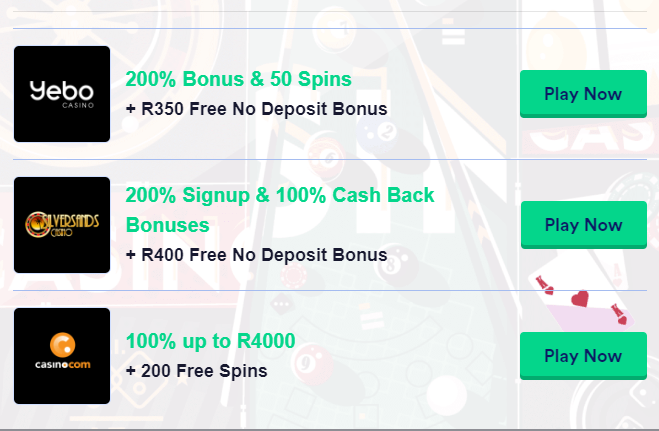 The South African online sports betting industry has seen a phenomenal increase in revenue, with a growth of $50 million predicted by 2023. This huge growth can be ascribed to a number of important elements that have greatly increased the industry's appeal and success among gamblers.
The rising popularity of online gambling is one of the main factors causing this incredible income growth. Without being constrained by physical venues or open hours, online betting platforms provide consumers with an easy option to participate in betting activities. Bettors can access a range of sports markets, place bets, and get real-time information on their results with only a few clicks.
Increased Internet Accessibility and Mobile Technology
South Africa, known for its passionate sports culture, has witnessed a significant shift in the way people engage with sports betting. While traditional brick-and-mortar bookmakers have been prevalent for many years, the advent of online betting platforms has revolutionized the industry. With the convenience and flexibility offered by online platforms, more and more South Africans are turning to digital sports betting as their preferred method of gambling.
The surge in online sports betting revenue can be attributed to several key factors. Firstly, the increasing accessibility of the internet and mobile technology has played a crucial role in expanding the reach of online sports betting sites. With a significant portion of the population now owning smartphones and having access to high-speed internet connections, more individuals can easily participate in online sports betting from the comfort of their homes or on the go.
Impact of the COVID-19 Pandemic
Furthermore, the COVID-19 pandemic has had a significant impact on the industry, accelerating the adoption of online sports betting platforms. The restrictions and lockdown measures implemented during the pandemic limited access to physical betting establishments, prompting bettors to explore the digital realm. The convenience and safety offered by online platforms during these challenging times have undoubtedly contributed to the substantial revenue growth.
Diverse Range of Sports Markets and Betting Options
The variety of sports and betting options available on online platforms has also attracted a broader audience. Whether it's football, rugby, cricket, or even niche sports, online sports betting platforms offer an extensive range of markets to cater to diverse interests. This diversity, coupled with attractive odds and bonuses, entices more bettors to explore and engage in online sports betting, contributing to the industry's revenue growth.
Furthermore, the increasing acceptance and regulation of online gambling in South Africa have bolstered the confidence of both bettors and operators. With clear guidelines and licensing requirements in place, online sports betting platforms operate within a legal framework, providing bettors with a sense of security and trust. This regulatory environment has attracted reputable international operators to enter the South African market, further fueling the growth of online sports betting revenue.
The convenience and user-friendly interfaces of online sports betting platforms have also been instrumental in attracting new bettors. These platforms offer intuitive navigation, real-time updates on sports events, and secure payment options, enhancing the overall betting experience. Additionally, the integration of live streaming and in-play betting features adds a layer of excitement, allowing users to bet on games as they unfold, further driving the revenue growth.
To capitalize on the flourishing online sports betting market, both established and new players have been investing heavily in marketing and promotions. Aggressive advertising campaigns, sponsorship deals with popular sports teams, and enticing bonuses have all contributed to increasing brand awareness and attracting new customers. These marketing efforts, combined with the positive word-of-mouth generated by satisfied bettors, have significantly contributed to the revenue growth of the online sports betting industry.
User-Friendly Interfaces and Enhanced Betting Experience
Looking ahead, the future of online sports betting in South Africa appears promising. With advancements in technology and continued growth in internet accessibility, the industry is poised for further expansion. Furthermore, as more sports leagues and events resume and restrictions ease, the demand for online sports betting is expected to soar even higher.