Paystack Lambda School Africa Pilot Program for Young Africans 2019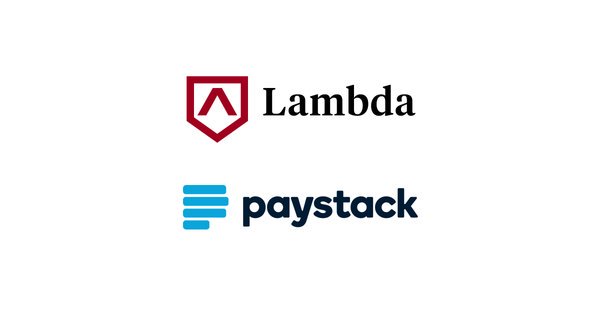 Applications are open for the Paystack Lambda School Africa Pilot Program 2019 for Africans. Get a world-class full stack developer education at Lambda School, for free, with support from Paystack.
California-based Lambda School is a 9 month immersive training program that gives you the tools and training you need to launch a new career. The program trains people online to be software engineers. The expert curriculum is designed and taught by instructors from Google, Apple, Blizzard, and many more of some of the best technology companies on the planet. In many cases, Lambda instructors literally wrote the textbooks others teach from. And if you get stuck at any point, there's instant, one-on-one help whenever you need it.
Lambda's quality of instruction is matched only by its strong focus on the employability of graduates. 86% of Lambda graduates are hired within 180 days of completing the program, and it's no exaggeration to say that Lambda has quite literally transformed the lives of hundreds of people.
WORTH
An intensive full-time, 9-month full stack software development training program, at no upfront cost
During the program, Paystack will pay for a membership to a co-work space near you so you have access to reliable electricity and internet
After the program, you'll have the chance to be hired by Paystack, and they're also happy to introduce you to the many Paystack merchants (including some of the best companies in Nigeria) who're looking for development talent.
ELIGIBILITY
Open to citizens of Cote d'Ivoire, Ghana, Kenya, Nigeria, and South Africa.
Who're above 18 years old.
Who's currently primarily physically based on the continent of Africa.
Who's able to commit to a full-time program.
DEADLINE:  May 28, 2019
To apply and for more information visit here