Police Uncover Alleged Baby Factory in Lagos, Arrest Couple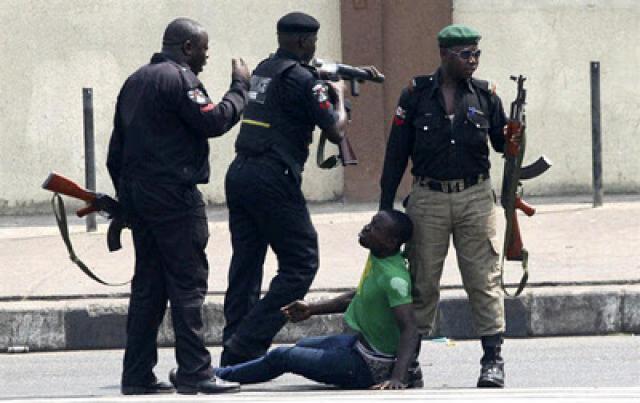 A couple, Adeola and Binta Adebayo, has been arrested in Lagos for allegedly operating a baby factory and rescued three pregnant young girls. They were arrested on Sunday at about 9:00p.m. by operatives of the Federal Special Anti-Robbery Squad (FSARS) in Ikeja following a tip-off from a journalist.
According to Commissioner of Police, Edgal Imohimi, the suspects usually harboured pregnant women at their residence located at 1, Treasure Palace Close, off Hand of Fair Bus Stop, Ikotun-Igando Road. Imohimi said the suspects usually sell off the children after the young women had been delivered of the babies without the mothers' consent.
He said: "I got credible information from a journalist and I detailed the FSARS to swing into action immediately. During the raid, three young girls were rescued namely 19-year-old Favour Osikwemeh, 27-year-old Precious Emmanuel, both seven months pregnant, and 25-year-old Onome Oputi, who was nine months pregnant.
"The girls would be handed over to National Agency for the Prohibition in Persons (NAPTIP) for care while the couple will be handed over for possible prosecution."
In their response, the couple denied any involvement in nurturing pregnant women and selling their babies. Adebayo's wife said: "One of the girls is my daughter-in-law and they have been living with us for over four years with my son.
"My daughter-in-law even has two children and I haven't sold any of them to anybody. The other two ladies are people who come to help us sell things in my shop. I have a shop where we sell stuff. I don't know why someone would accuse us of selling babies. I believe some neigbours we have land dispute with are trying to frame us. We are innocent."
One of the victims, Osikweme, told newsmen she was introduced to the baby factory by her friend called Lepa. "Although I was not told it is a baby factory. I was staying with my friend when she told me that her place is too small and will take me to where I will deliver my child. I have been there since December 2017. The woman told my mum that am working with her but we didn't negotiate about payment for my child," she said.
Another rescued victim, Emmanuel said she was worried after getting pregnant for a foreigner and was introduced to the baby factory by her sister. "I was taken to the woman by my sister after getting pregnant for a foreigner. The woman then promised to settle me as soon as I deliver my baby," she said.
RELATED:the-village-in-ghana-where-childbirth-is-banned