Prodeg – Company Profile, Review 2023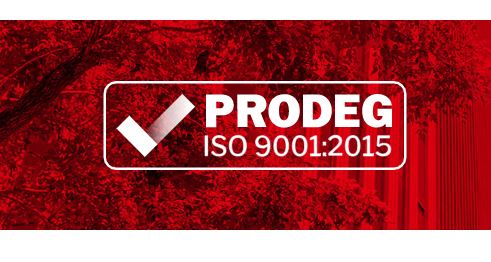 Prodeg is a Consulting firm that offers its services to small, medium and large businesses. The company provides solutions that increase the profitability and productivity of its customers, working on cost rationalization, process restructuring, audits, consulting and management training.
According to their LinkedIn Page, Prodeg which is Curitiba/PR, PRODEG serves the entire national territory and Latin American countries, providing consultancy to medium and large organizations in commerce, industry and service provision, in addition to unions and class entities.
The experience and qualification of its professionals make PRODEG a company capable of increasing the profitability of its customers, even when inserted in very competitive scenarios.
Based on ethics, transparency and the following principles, PRODEG offers quality services, providing its clients with more efficient and effective strategic and operational results.
The core mission of Prodeg is to customize solutions for clients through innovative methods, giving out goods and services with results that are compatible with the company's values and vision in the current and future market.
The values of Prodeg are transparency, efficiency, effective strategies and operational results.
Managers and owners of small businesses face many challenges in managing their businesses. These challenges can include financing the business, creating products that appeal to customers, finding and retaining qualified employees, completing various objectives, and even keeping abreast of laws and regulations.
New or even experienced business owners can benefit from learning more about business management. Whether you want to inspire your staff, promote your business or increase your income, there's always more to learn, this is where Prodeg comes into play.
List of Market operated by Prodeg
Food and drinks
Trade and Retail
Highway Concessionaires
Education and Sports
Energy
Engineering and Construction
Industry
Oil and Gas
Port
Services provision
Health
Telecommunications and IT
Passenger Transport
Transportation and logistics
The services of Prodeg include:
Certifications
Prodeg helps prepare businesses ahead of global standardization, it provides certification after undergoing top-notch training that prepares your business for a whole world of new tools.
Compliance
Prodeg will ensure your business complies strictly with all the impositions of the regulatory bodies within all standard required segments.
Engineering
PRODEG offers you a range of services in order to regulate all the variables related to the operation of your projects. Work with more security, organization and compliance to achieve excellence in the services provided to your customers.
Culture Programs
Culture programs are extremely important within an organization because they are able to influence the behaviour of employees in an environment that is always looking for better results. Investing in these processes means investing in the company's future, reducing unnecessary risks and making internal processes more efficient and reliable.
Chains and Franchises
Prodeg will help you add value to your business. Many processes are more than indispensable, come and learn about our courses and discover the best way to improve your network and franchise management.
Training and Courses
A trained team yields more: count on us to help your business become much more efficient, Prodeg prepares you and your team, with an approach to topics ranging from behavioural to technical and elaborate aspects.
For more information about Prodeg, kindly visit the official website at http://www.prodeg.com.br/. Meanwhile, we would be available to answer any questions regarding this post, please reach us through our contact us page.