Regina Daniels Looking Sad At Her Wedding To Ned Nwoko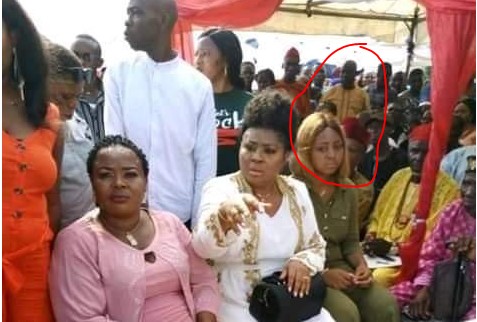 The traditional wedding between actress Regina Daniels and businessman/politician Ned Nwoko, took place in Ogwashi-Alor in Delta state today May 28th.

Regina's mum, Rita, was on hand to join other elders to give out her hand in marriage. One barrister Jude Ojeogwu who claims to be Regina's dad was not in attendance but Regina looks so sad.


Regina, 20, is now the 6th wife of the 59 year old billionaire.
Ladies don't marry for material sake because one day all the materials will be taken driven away by fire accident,faded into ashes  don't marry out of pressure from friend or family sake or they said said you are off age older to look. 
Marry for love this one things that  I believe will make a home strong and firm from a good foundation.
   People like this just dabble into what I called wedding not marriage because wedding is just one day and marriage if of a life time.
RELATED: Regina Daniels Dances With Excitment After Been Initiated Into Womanhood