Link to Apply for Registered Nurse at the U.S. Embassy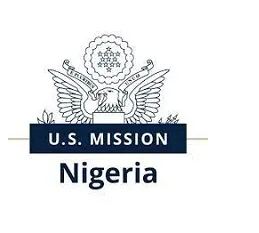 Registered Nurse at the U.S. Embassy – The U.S. Mission to Nigeria comprises of the Embassy in Abuja, FCT, and the Consulate General in Lagos. U.S. Consulate General Lagos is the Mission's representative to the Nigerian people in the southern region.
TRENDING NOW
Job Title: Registered Nurse – All Interested Candidates
Announcement Number: Abuja-2021-113
Location: Abuja
Hiring Agency: Embassy Abuja
Series/Grade: LE – 0510 9
Work Schedule: Full-time – 40 hours per week
Promotion Potential: LE-9
Hiring Path: Open to the public
Who May Apply/Clarification From the Agency:

For USEFM – FP is 5/1. Actual FP salary determined by Washington D.C.
All Interested Applicants / All Sources

Security Clearance Required: Public Trust – Background Investigation
Appointment Type: Permanent
Appointment Type Details: Indefinite subject to successful completion of probationary period.
Summary
The work schedule for this position is: Full Time (40 hours per week)
Start date: Candidate must be able to begin working within a reasonable period of time (6 weeks) of receipt of agency authorization and/or clearances / certifications or their candidacy may end.
Supervisory Position: No
Relocation Expenses Reimbursed: No
Travel Required: Not Required.
Duties
The incumbent serves as the post's nurse with responsibilities that include the medical care of Mission employees and eligible family members under MED approved clinical guidelines, as well as maintenance and inventory of all medical equipment and supplies, implementation of a robust vaccination program, administration of group and individual health education programs, and medical emergency contingency planning for the Mission.
The incumbent will work in the Medical Unit under the direct supervision of the Medical Provider (MP).
Qualifications and Evaluations
Requirements
Experience:
Minimum of two (2) years of post-qualification work as a professional nurse is required.
Job Knowledge:
The incumbent possesses critical-thinking skills and comprehends MED's policies and procedures regarding medical evacuations, hospitalizations, and insurance reimbursement methodology.
Must maintain current knowledge of local and regional medical services that can provide care for all acuity levels, including vetted specialists and hospitals.
Is a resource for arranging the best method to transport critically ill patients and maintains a working relationship with transport facilities.
Education Requirements:
Degree (RN Level) in Nursing or Diploma / Certificate equivalent from an accredited School of Nursing.  Must possess and maintain a valid nursing license or a current unrestricted Registered Nursing license from the host nation, country of origin, or the U.S.
Marketing Statement:
Salary
NGN10,790,540 (USD47,148) Annually.
Application Closing Date
30th November, 2021.
How to Apply
Interested and qualified candidates should:
Click here to apply online