Chevening Scholarships for Rwandan Students 2022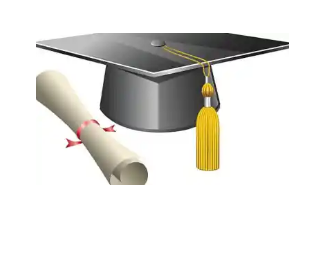 Eligible Rwandan students can now apply to study in top UK universities for free. The Chevening Scholarship for Rwandans is now accepting applications for Rwandan Students who wish to pursue their dreams of studying abroad.
TRENDING NOW
The Chevening Scholarships Programme commenced in 1983 as the Foreign and Commonwealth Office Awards Scheme (FCOAS) and is funded by the British government's Foreign and Commonwealth Office.
Eligible Nationality:
The scholarship is open to students from Rwanda.
Chevening Scholarships for Rwandans Benefits
A Chevening award in Rwanda includes:
• university tuition fees (Chevening applies a tuition fee cap of £18,000 to MBA programmes. Applicants will be expected to cover the remaining costs above the £18,000 cap)
• a monthly stipend
• travel costs to and from the UK
• an arrival allowance
• homeward departure allowance
• the cost of one visa application
• a travel grant to attend Chevening events in the UK
Scholarship Number:
The number of offers was not specified.
Chevening Scholarships for Rwandans' Eligibility:
The following criteria must be met in order for applicants to be eligible for the scholarship:
Be a citizen of a Chevening-eligible country
Return to your country of citizenship for a minimum of two years after your award has ended
Have an undergraduate degree that will enable you to gain entry onto a postgraduate programme at a UK university. This is typically equivalent to an upper second-class 2:1 honours degree in the UK.
Have at least two years' work experience (this may be up to five years for fellowship programmes, so please refer to your country page for further details)
Apply to three different eligible UK university courses and have received an unconditional offer from one of these choices by 12 July.
Meet the Chevening English language requirement by 12 July 2022. To find out more about eligibility click here
Application Procedure:
Applications for Chevening Scholarships can only be submitted using the Chevening online application system, available through the 'apply' button on this page.
You can begin the application by clicking APPLY HERE and get more details by clicking the Scholarship Link
What documents do I need to go to the interview with?
Prior to starting your application for a Chevening Scholarship please ensure you have the following ready:
Two references to be provided in a letter format and written in English
Valid passport/national ID card
University transcripts (undergraduate, postgraduate)
Three different UK Master's course choices
Please note that only documents in PDF format can be uploaded and documents cannot be over 5MB in size.
Optional:
English language (if already met the requirements)
UK Master's university offer (if already met the requirements)
How do I apply and obtain a UK study visa in Rwanda
To apply for a UK visa in Rwanda you need to:
Apply online and follow the instructions to:
pay your fee
book your appointment
You have the option to pay your fee online using a credit card when making your application. Alternatively, you can make payment in cash when attending your appointment at the visa application center.
Your appointment will be at the British Embassy in KIGALI – here you will:
submit your application form and supporting documents
have your photo and fingerprints (known as 'biometric information') taken