Top Scholarships in Nigeria for Undergraduate 2021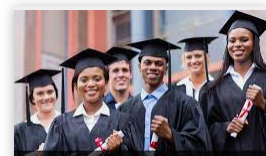 Scholarships in Nigeria for Undergraduate – Are you an undergraduate student who is seeking for scholarship in a Nigerian university? do you want to obtain a better degree at the Nigeria Scholarship University? if yes, then this post is for you.
In today's post, we will be discussing the top Scholarship in Nigeria for Undergraduate students in 2021. keep reading!
Study shows that there are over 500 Nigerian Scholarship opportunities for Undergraduates, Masters, and PhD.
Ongoing scholarships in Nigeria for undergraduates, masters, and PhD for Nigerian students
And International scholarships for Nigerians
Sources of these scholarships include, but are not limited to:
Federal Government scholarships for Nigerian students
State Government scholarships for Nigerian students
Oil companies scholarships for Nigerian students
And other sources of scholarships
Below is a list of ongoing and other available scholarship opportunities for Nigerian students. This list also cut across other international scholarship opportunities for Nigerian Students.
Top Scholarships in Nigeria for Undergraduate 2021
KPMG Nigeria University Scholarship Program
NNPC/SNEPCo National University Scholarship
NITDA Postgraduate Scholarships
Oando Graduate Accelerated Programme
NNPC/Eroton JV Undergraduate Scholarships
2020/2021 Federal Government Scholarship for Nigerian Undergraduate, Masters and PhD for Study Overseas
Most of these available scholarships for Nigerian students are fully funded for all awardees; covering their tuition till they graduate from their undergraduate programs.
NNPC Total Undergraduate Scholarship
The NNPC Scholarship is fully funded for undergraduate students. An awardee is entitled to N150,000 yearly which covers accommodation, book allowance, tuition fee, etc. In conclusion, the NNPC Scholarship is a great way that deserving students who have insufficient resources can cater to their needs.
KPMG Nigeria University Scholarship Program
Education is the foundation for growth and success in communities. In line with KPMG Nigeria's commitment to improving communities by improving the quality and access to education; KPMG has developed a program to sponsor selected candidates through their tertiary education.
Eligibility Criteria for KPMG
Candidates must meet the following criteria:
Have completed their secondary education at a state-owned Government school within the last 2 years.
A minimum of 5 Distinctions (As & Bs) from their WASSCE (including English and Mathematics).
A minimum score of 230 in the Unified Tertiary Matriculation Examination (UTME).
Already have an admission letter or a provisional letter of admission to a federal university in Nigeria.
NNPC/SNEPCo National University Scholarship
Nigerian National Petroleum Corporation (NNPC), Shell Nigeria Exploration and Production Company Limited (SNEPCo) and its co-venture partners hereby invite applications from qualified Nigerian students for the 2021 NNPC/SNEPCo National University Scholarship Programme. The programme aims to promote academic excellence and improve the skills of young Nigerians. It provides yearly grants to successful applicants from their second year to the completion of their undergraduate degree programme.
Eligible undergraduate students studying NUC-accredited courses in Nigerian universities are invited to submit an electronic application via this portal. Ensure you read through all the information in the different tabs before you begin your application.
DEADLINE
Applications should be submitted on or before October 31, 2021.
The examination date will be communicated to shortlisted candidates only. SNEPCo reserves the right to select and shortlist candidates.
OTHERS