State Government Anchor Borrower Program 2021 (Get up to N2 Million)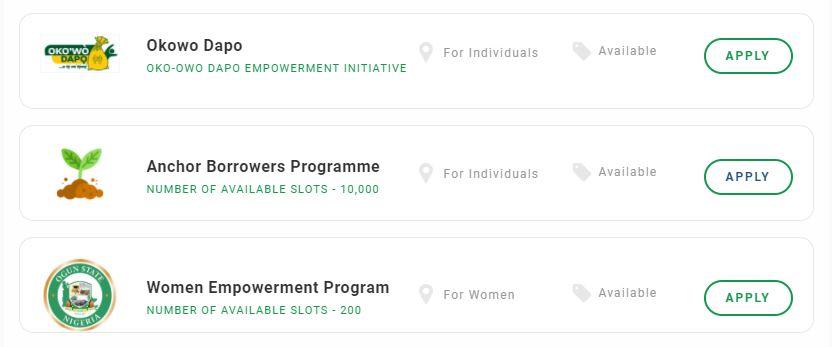 The Ogun State Government is launching the Ogun State Anchor Borrowers' Program across the state for those who want to engage in agriculture.
The only official website to apply is http://jobs.ogunstate.gov.ng/my-anchor-profile
This program provides funding for farming activities. If you are interested kindly fill the following questionnaire.
If you fall in any of the following categories you are eligible to apply for the Ogun State Anchor Borrower Program 2021.
Cassava
Rice
Poultry
Fish
Maize
Cattle
Other requirements include you Bank Verification Number and personal details. You will also be asked if you able to engage in heavy physical labor and What level of renumeration are you interested in on a monthly basis.