Apply for NMFB TCF Loan 2021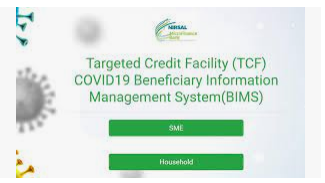 TCF Loan – The Nirsal Microfinance Bank manager has given a new update on the misconception about the credit facilities under the non-interest Banking of the Targeted Credit Facilities popularly known as the TCF Loan.
TRENDING NOW
However, the management of the Nirsal Microfinance Bank discloses this saying, the loan is mainly not for cash but for the purchase of goods. If you are looking for the possible steps to apply for the TCF Loan, then this article is for you. In this article, we will be discussing how to apply for TCF Loan. read on!
TCF Loan Eligiblity
It is a non-interested short term facility targeted to small for the financing of key aspects of small businesses that have been affected by covid 19.
Nigerians whose age is from 18 years and above whose businesses have been affected by covid 19 pandemic.
It is open to all Nigerians respectively of their religion
TCF Loan Method of Application
To apply visit https://www.nmfb.com.ng/ for more information and application status