How to Apply for TechGirls 2022 Application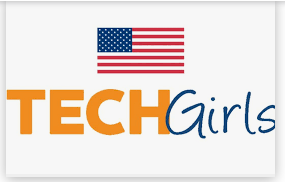 TechGirls 2022 Application – This is a call for application for eligible applicants to participate based on the techGirls application requirement in their region.
However, this application is open and currently online for women to pursue a career in science and technology across the world.
TRENDING NOW
What is TechGirls?
TechGirls is an international summer exchange program designed to empower and inspire young girls from the Middle East, North Africa, and Central Asia to pursue careers in science and technology.
The centerpiece of the program is a weeklong technology camp that provides participants with an in-depth examination of technology-related topics, such as Java programming and mobile application development, and engages them in 45+ hours of hands-on instruction. The camp is complemented by additional activities such as site visits to technology companies, leadership clinics, community service opportunities, job shadowing, and cultural events. As part of program follow-on, the TechGirls implement at least one peer training program or service project within their schools and/or communities.
2022 Eligibility Requirement
Students eligible to apply are those who:
Are from one of the following eligible countries:

Sub-Saharan Africa (AF) – Cameroon, Kenya, Nigeria, Rwanda, and South Africa
East Asia and Pacific (EAP) – Cambodia, Fiji, Indonesia, Mongolia, Taiwan, and Vietnam
Middle East and North Africa (NEA) – Algeria, Egypt, Jordan, Lebanon, Morocco, Palestinian Territories, and Tunisia
South and Central Asia (SCA) – Kazakhstan, Kyrgyzstan, Pakistan, Tajikistan, and Uzbekistan
Western Hemisphere (WHA) – Argentina, Bolivia, Brazil, Costa Rica, Honduras, and Suriname
Europe and Eurasia (EUR) – Albania, Cyprus, Greece, Kosovo, Montenegro, and Turkey
United States of America

Are between the ages of 15 and 17 at the start of the exchange July 7th, 2022;
Have demonstrated advanced skills and a serious interest in technology, engineering, and/or math in their academic studies;
Intend to pursue higher education and/or careers in technology;
Have strong English language skills;
Exhibit maturity, flexibility, and open-mindedness;
Will attend at least one additional semester of secondary school upon their return to their home country; and
Are committed to completing a community-based project upon their return home.
Preference will be given to those who have limited or no prior experience in the United States. You are not eligible if you have travelled to the United States in the last three years as part of any other ECA exchange program.
If you are a U.S. applicant please see the U.S. Youth Ambassadors program page.
Please note that family members of U.S. Embassy or Consulate staff. U.S. Department of State employees, family members of the administering organization or partner organizations are not eligible to apply.
TechGirls encourages people with diverse backgrounds and skills to apply, including individuals with disabilities.
Application Closing date
November 16, 2021 and close January 15, 2022.
How to Apply for TechGirls 2022 Application
Interested applicants should visit https://techgirlsglobal.org/apply/eligibility-and-application-2/ to apply Now