Tony Elumelu Foundation (TEF) Successful Candidates 2019 Winners Announced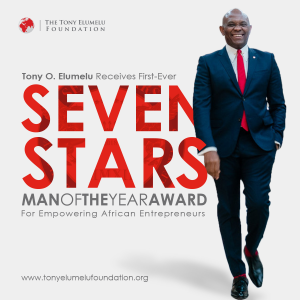 Tony Elumelu Foundation (TEF) Successful Candidates 2019 Winners Announced
We ar please to inform the general public that Tony Elumelu Foundation (TEF) Successful Candidates 2019 Winners have been Announced.
The list of the selected Tony Elumelu Entrepreneurs for the 5th cycle of the Entrepreneurship Programme is out! See below to watch a video message from TEF Founder, Tony O. Elumelu, CON to find out if you have been selected. If you are unable to view the video, Visit the official portal to download the transcript.
To see full list Click here to view the full list. For next steps, log onto TEFConnect to unlock many more opportunities.
Download full list (TEF-List-Of-Selected-Entrepreneur)