Update On Npower Batch C Stream 1 Physical Verification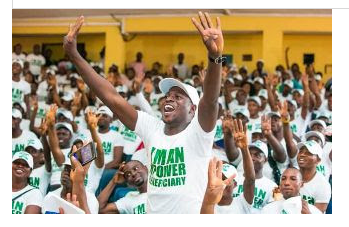 Use the Search Button below for more details.
Many Npower Batch C Stream 1 Applicants are anxious as to when will the physical verification commence. we advise all Npower applicants to remain calm. There is no need to panic.
>> Also Read: Npower Update: Npower Batch C Stream 1 Sent to 36 States FP (Focal Persons)For Deployment
TRENDING NOW
Sending list to Focal Personal does not mean the physical verification will commence immediately. They have to print the list, paste on LCC, invite shortlisted applicants to come and check their names on the list and if shortlisted, the applicants will then proceed for physical verification as planned by the organiser in your state.
You however, do not need to start rushing to your state immediately, wait for an official statement from your state Focal Personal and the Npower management team. keep your ears on the ground for information. Rather Bookmark or keep visiting Searchngr.com to know when the physical verification begins in your state.
Document you will need for npower physical verification:
Education credentials
NYSC discharged certificate
state origin certificate
print out your BVN details
passport photograph
valid identity card
2021 Npower online print out with your reference number
congratulations!