Vacancy for Dispatch Riders at Jeffcrane and Logistics Limited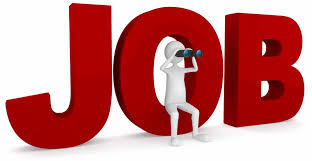 Jeffcrane and Logistics Limited is recruiting to fill the position of: Dispatch Rider. The position is located in Lekki, Lagos State. Salary: N40,000 monthly. Interested candidates should possess HND / OND / SSCE / GCE / NECO / SSCE qualification with 3-10 years work experience.
TRENDING NOW
We are recruiting to fill the position below:

Job Title: Dispatch Rider

Location: Lekki, Lagos
Employment Type: Contract
The Essentials
The Dispatch Rider assists in easy dissemination of parcel within and outsider to the company's vendors or customers.
The Dispatch Rider assists in relating to the company's vendors or customers.
The Dispatch Rider plays the role of a brand ambassador when interacting with the company's customers.
Job Responsibilities
The Dispatch Rider would be responsible for ensuring that assigned motorcycle is used for authorized assignments and is in good working condition always.
Your Duties include:
Ride company's motorcycle to accomplish official duties
Must observe all HSE driving related policies to ensure the consistent safety of documents and motorcycle
Report to the on all matters relating to assigned motorcycle to the supervisor
Responsible for updating the Drivers' Logbook daily with the required information.
Must ensure that assigned motorcycle documents/ particulars are updated and valid.
Must ensure that the motorcycle is cleaned routinely or when the need arises.
Responsible for carrying out the daily inspection on the general condition of assigned motorcycle and must properly lock motorcycle when there is a need to leave them unattended to.
Responsible for internal and external out-of-books distribution when necessary.
Transporting and receiving invoices and documents items quickly by motorcycle
Record information, such as items received and delivered
Dispatch riders sign for the package on the collection and get an appropriate person to sign for it upon delivery
Plan and follow the most efficient routes for making deliveries
Ensure correct product are dispatched promptly using the motorcycle
Maintain daily and accurate collection, remittance, and reconciliation of cash (when instructed) from customers
Ensure proper and efficient use of company tools (Motorcycle, kits, devices)
Any other duty that may be assigned from time to time.
Job Qualifications
HND / OND / SSCE / GCE / NECO / SSCE
Experience: 3 – 10 years.
Rider must have a good experience with Mainland and Island routes.
Salary
Application Closing Date
31st March, 2021.
How to Apply
Interested and qualified candidates should send their CV to: dispatch@jfllogistics.ng using the Job Title as the subject of the email.
Good Luck!