Ways to Get Free Government Grants To Open A Grocery Store In The USA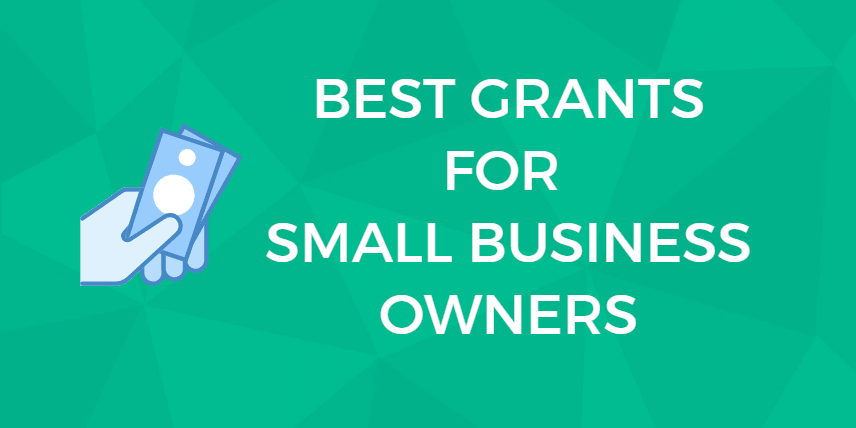 Government Grants to Open a Grocery Store –Are you looking for financial assistance to open a grocery store? Then, I suggest you get a free government grant. In this article, you will get to know how to get free government grants and the types of government grants.
A government grant is a non-repayable fund given by the federal, state or local government to an eligible individual. The grants do not include technical assistance or other financial assistance like loan or loan guarantee, interest rate, and revenue sharing.
The SBIR encourages small businesses engaged in research and development that has commercial potential. The SBIR aims to stimulate technological innovation and scientific entrepreneurship.
Eleven government agencies participate in the program, and each creates their own eligibility guidelines, research and development topics, and reviews applications. Grants starting at $150,000, but if your business shows promise, then you can receive additional grants of up to $1 million.
2. National Institute of Food & Agriculture
This branch of the Department of Agriculture supports research and development in the agricultural field specifically. Topics include forestry, food science and nutrition, aquacultural, biofuel products, animal protection, and more.
3. Value-Added Producer Grant (VAPG)
If you are an agricultural producer, the VAPG program could help you with working capital expenses, ranging from processing to marketing and advertising, to inventory and salary expenses.
4. Economic Development Agency (EDA)
The Economic Development Agency (EDA) is part of the Department of Commerce and offers several different investment assistance opportunities for a variety of programs.
Available programs range from economic development to technical assistance to research and evaluation. Some of the programs allow funds to be used for facility construction and equipment purchases. Projects must be located in an economically distressed area.
5. Healthy Food Financing Initiative (HFFI)
The Healthy Food Financing Initiative (HFFI) represents the Federal government's first coordinated program to eliminate "food deserts." The HFFI supports projects that increase access to healthy, affordable food in communities that currently lack these options.
Through a range of programs at the U.S. Departments of Agriculture, Treasury, and Health and Human Services, HFFI will expand the availability of nutritious food, including developing and equipping grocery stores, small retailers, corner stores, farmers markets, cooperatives and food hubs selling healthy food.
State Government Grants
These are generally geared towards that particular state's social or economic concerns. They are meant to work alongside Federal or other State grants, so you will usually get less funding.
That said, they are much more accessible due to lower competition. Also, instead of just providing the funds for you to use for a certain purpose, some will require that you match the money they give as well.
The following are some of the state government grants:
1. Arizona Commerce Authority
The Arizona Commerce Authority is a great resource for small business owners in AZ. Check back throughout the year for new competitions and grant options.
The Arizona Step Grant is a popular program, which offers money to small businesses that are exporting products or expanding into international markets.
2. Arkansas Technology Transfer Assistance Grant Program
The Arkansas Economic Development Commission offers several grants, rebates, and incentives to businesses that create jobs or expand in Arkansas.
3. Colorado Export Development Grant
Colorado regularly ranks as one of the best states for startups and entrepreneurship, and the state government is helping to make sure that innovation continues in this state. Colorado offers grants for many types of small and medium-sized businesses.
4. Kansas Job Creation Fund
Kansas's Job Creation Fund gives grants to businesses looking for help establishing themselves in Kansas.
The fund typically disburses the grant money to recipients over three years as their company reaches certain investment and employment benchmarks.
5. Minnesota Job Creation Fund
The Minnesota Job Creation Fund is for new and expanding businesses that meet targets for job creation and capital investment. Eligible companies can receive up to $1 million for creating or retaining high-salaried jobs.
Local Government Grants
In addition to statewide grants, cities, towns, and nonprofits finance their own small business grant programs. For local small business grants, you have got a substantial upper hand if you serve your community in a tangible and demonstrable way.
The following are some of the local government grants:
1. Lumpkin Foundation Grant
The Lumpkin Foundation is a private foundation, but they provide grants to organizations in East Central Illinois. Grants are available to businesses that focus on foodservice, the local agriculture economy, and sustainable practices.
2. Detroit NEIdeas Grants
Aimed at fostering economic growth and entrepreneurial spirit in Detroit (alongside a few other cities), the NEIdeas grant program gives out $10,000 and $100,000 grants to businesses as well as exposure and free resources.
3. Cleveland Department of Economic Development
Many cities including Cleveland have a number of small business grants and initiatives to foster entrepreneurship.
4. Job Creation Tax Abatement
Your small business might be in an Enterprise Zone (as Ohio terms it), or a similar type of area, and accordingly be offered tax incentives for projects or operations that create jobs.
These are not technically small business grants, but they put additional money into your business's pocket that you can use to grow.
5. Chicago IncentOvate
In past years, this project has awarded $400,000 to cultural projects in the city of Chicago. While it's unclear whether this grant will be repeated in future years, it's a reflection of grants you should be looking for in your own city!
You do not need to be running a research and development business or a green technology-oriented farm to get small business grants, after all.
How to Apply for a Government Grant
Set aside ample time to read through posted funding opportunities to ensure you meet the long list of legal requirements. Applying for grants take time and money, both of which are an infinite supply for most entrepreneurs. So ensure to read the fine prints to make sure it's worth it.
Before applying for a government grant, you need to register as an individual or an organization. The registration process can take up to three weeks, so it's best to keep track of grant deadlines in a single place.
Consider using an application that has built-in alerts to send you reminders. Otherwise, using a handy Excel spreadsheet or Google Sheets list can help you track deadlines and your progress in the application process for each applicable grant.
The actual process varies depending on the grant you are applying for, but generally, you will have to communicate your idea, write a proposal, and complete the application form.
Grant proposals will require several revisions and usually comprise of the following sections:
Summary
Introduction to business
Needs assessment
Business objectives
Plan of action
Evaluation and future funding plans
Financials
After you have submitted your application, the review process is thorough and includes confirming that you have met the basic requirements and that your financial documents are in order. If you are awarded the money, you are legally responsible for reporting on how you have used it.