we will use "Common Sense Approach" to Lift 100 Million Nigerians out of Poverty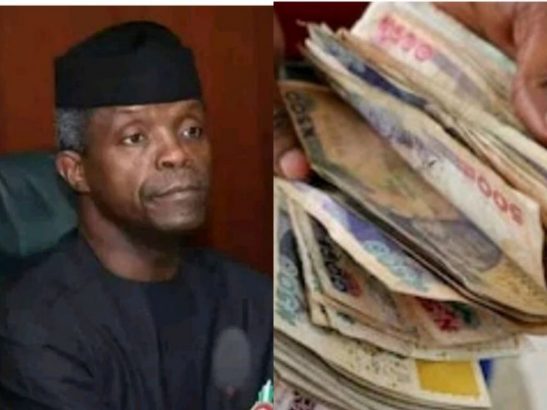 Use the Search Button below for more details.
Vice President Yemi Osinbajo on Friday said the Federal Government's goal of lifting 100 million Nigerians out of poverty will be achieved with a simple, common-sense strategy.
According to a statement signed by his spokesperson Laolu Akande, the Vice President made the remark while chairing the inaugural meeting of the National Steering Committee on Poverty Reduction with Growth Strategy.
TRENDING NOW on searchngr.com
President Muhammadu Buhari in 2019 had pledged to lift 100 million Nigerians out of poverty in 10 years.
On June 12, the President said his administration had lifted 10.5 million Nigerians out of poverty in two years, despite worsening unemployment statistics and increasingly high food prices.