Alexander Rutherford Scholarship 2022/2023 | Apply Now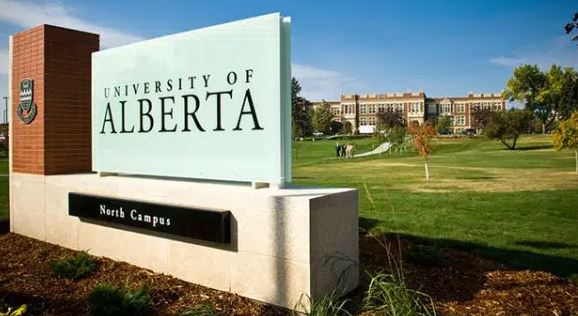 Alexander Rutherford Scholarship was named after Alexander Rutherford, the man who had the distinction of being Alberta's first Premier and Minister of Education. The Alexander Rutherford Scholarship is given yearly to help students who are not financially buoyant to enroll in the University.
TRENDING NOW
We are pleased to inform you that the Alexander Rutherford Scholarship 2022 session is now accepting new applications, interested students who want to enroll for this scholarship should kindly read through the Application guidelines below and know what steps to take to apply for the Alexander Rutherford Scholarship 2022.
What the purpose of the Alexander Rutherford Scholarship 2022
To recognize and reward the academic achievement of senior high school students and encourage them to pursue post-secondary studies.
How much is Alexander Rutherford Scholarship?
Students get up to $2,500 worth of scholarship funds to study.
Alexander Rutherford Scholarship 2022/2023 Eligibility
Apply once your official high school transcript marks are available and when you are enrolled in full-time post-secondary studies. Requirements for high school transcript marks will vary.

To receive this scholarship, you must also meet all of these eligibility criteria:
Be a Canadian Citizen, a Permanent Resident of Canada or Protected Person under
Canada's Immigration and Refugee Protection Act, (Visa students are not eligible);
Be an Alberta resident, and to be considered an Alberta resident the following conditions must apply:

one parent or legal guardian must have maintained permanent residence in Canada for at least 12 consecutive months immediately prior to the applicant commencing a program of study;
applicant has maintained permanent residence in Alberta at least 12-months prior to commencing a program of study;
applicant is not eligible to receive a scholarship with respect to any grade unless the applicant or the applicant's parent(s)/legal guardian were a resident in Alberta throughout the whole of that grade. 
Have completed high school on or after September 30, 1980.

Be enrolled in a full course load in a designated post-secondary or an apprenticeship program of at least one semester in length.
You may only be awarded the Alexander Rutherford scholarship once.
Selection
A student must have a minimum combined average based on five designated courses in at least one grade. Grade 10, 11, or 12 as calculated from:
Alberta Residents
Courses/marks on an official Alberta Transcript of High School Achievement
Completed High School Outside Alberta
Courses/marks that appear on an official high school transcript attained in another province
How to apply
Interested students should visit Alexander Rutherford Scholarship
Click on Create an "Account"
Carefully fill the form and ensure you make use of a valid email address
Information you need to complete your application:
Personal Information
Social Insurance Number (SIN)
Your SIN will be validated with the Government of Canada before your application is reviewed

Alberta Student Number (ASN)

Your ASN can be found on your Alberta Transcript of High School Achievement
If you do not have an ASN, you can request one:
School Information
Post-secondary school you are going to attend
Start date
High School you attended
NOTE:
Your official high school transcripts are available.
You have completed any high school upgrading credit courses you are taking – because you can only apply once – and you will want to submit your highest marks.
Note: Your high school upgrading credit courses must appear on an official Alberta High School Transcript of Achievement.
You are planning on attending full-time post-secondary studies between August 1, 2021 and July 31, 2022
Deadline for the scholarship
June 30th, 2022
If you find this article interesting, kindly help us share, other people may be interested in it. For further information regarding the Alexander Rutherford Scholarship 2022/2023, kindly leave a comment below or send us a mail via our official email address on the CONTACT US page.