Apply for AfDB's Fashionomics Africa incubator for a chance to win $10,000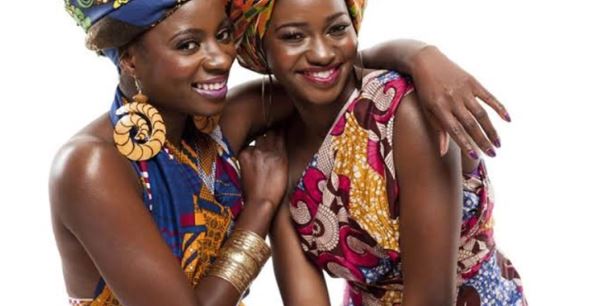 The Fashionomics Africa Online Incubator and Accelerator Programmes' second edition is now accepting applications following the previous edition's success.
Apply for the program before the 22nd of February, 2023 at https://fashionomicsafrica.org/iap-call-for
The accelerator programme is meant to give participants the tools, training, and resources they need to expand their businesses in the fashion industry.
TRENDING NOW
This programme hosted by African Development Bank has the goal of recognizing African fashion firms that will change the way we create, use, and recycle clothing, as well as promote more environmentally friendly consumer behaviour.
Who can apply: The accelerator programme is for the following category of entrepreneurs-
Fashion entrepreneurs working in Africa's textile, apparel, and accessory industries who are at least 18 years old (proof of age will be required).
To be eligible, participants must adopt environmentally friendly and sustainable practices.
Applicants must have an African passport, reside in an African country, and have an identification card such as a passport, national ID card, or voter's card issued in an African country.
Priority will be given to youth (18-35 years old) and women-led fashion businesses. Participants must have started a fashion company and work in the clothes, jewellery, or accessories (textile, apparel, etc.) industries.
Applications from recently established companies are encouraged.
A business registration certificate will be required.
Benefits for the winner: The winner will receive A cash prize of USD 10,000 for the most innovative and sustainable brand.
A Fashionomics Africa certificate.
Access to a network of media insiders and industry experts.
The opportunity to participate in online events and share insights on important sustainability challenges facing the industry.
Publication of the winner's story on the African Development Bank website and Fashionomics Africa platform.
The opportunity to take part in a Fashionomics Africa webinar as a guest.
The finalists will also have the opportunity to receive:
A promotion package to advertise the brand on Fashionomics Africa's social media account for a month;
A Fashionomics Africa certificate;
A branding kit (new logo, colour palette, recommended fonts, letterhead, business card, email signature).
The winner and finalists will also benefit from networking, mentoring and capacity-building opportunities offered by the competition partners.
About Fashionomics Africa: The African Development Bank's Online Fashionomics Africa program intends to boost Africa's involvement in the global textile and fashion sector value chain.
The program is in collaboration with UNEP, Parsons School of Design, BPCM, a communications and strategy consulting firm, the Ellen MacArthur Foundation, and the Centre for Sustainable Fashion.
How to apply: Apply for the program before the 22nd of February, 2023 here.