Apply for Agri-Business Small and Medium Enterprises Investment Scheme (AGSMEIS) Loan | Gets Vehicles Delivery From NMFB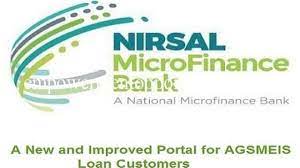 Use the Search Button below for more details.
The AGSMEIS is an initiative of the Bankers' Committee in a bid to support and complement the Federal Governments' efforts at promoting Agri-businesses/Small and Medium Enterprises as a vehicle for sustainable economic development and employment generation.
AGSMEIS official website https://agsmeisapp.nmfb.com.ng/
TRENDING NOW
How to Apply
Follow the link below and become part of the Successful Beneficiaries of the AGSMEIS scheme that take delivery of vehicles to support their businesses at NMFB Branch.
A new application portal for the AGSMEIS Scheme was launched a few weeks ago and interested applicant willing to benefit from the Scheme should apply here  https://agsmeisapp.nmfb.com.ng/