Apply for Analyst – IT, Infrastructure & Operations, Server Support, UK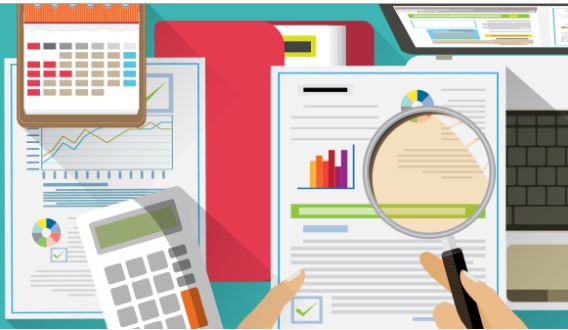 CNOOC International, the international division of CNOOC Limited, is a global energy company with operations in Asia, Africa, the Americas, and Europe. As one team, we are all united by our vision to deliver energy for all. Our successful growth as an upstream oil and gas producer has been achieved by consistently finding and developing world-class assets.
TRENDING NOW
Our business is focused on safely exploring and producing from conventional offshore, unconventional and oil sands assets. As part of the CNOOC Group of companies, which span the entire energy supply chain, our size and capability create a competitive advantage that ensures we deliver long-term value. Our growth strategy is to safely and sustainably develop our high-quality portfolio to deliver energy for all.
Why CNOOC International?
At CNOOC International, we take pride in our corporate culture. From East to West, we foster an ethical, responsible, and safety-first mindset to build trust among our stakeholders.
Bold ideas, diverse perspectives, and the determination to fuel our success are what set us apart. Working for us means no matter what you do, you have the ability to make an immediate impact.
CNOOC International is one of the largest and most reputable oil producers in the UK North Sea, contributing more than 25% of the UK's oil production and 10% of the country's energy needs. We are the operator of the Buzzard, Golden Eagle, and Scott platforms. Our business strategy is to maximize the value of our existing portfolio while creating new opportunities for global growth.
The Role
We are seeking an Infrastructure and Operations Analyst to join our team in Uxbridge team, who are responsible for the secure, consistent, and stable delivery of the UK company's IT infrastructure and support capability, offshore and onshore.

You will be accountable for proactive monitoring of the environment and responding to issues, maintaining data centres, responding to support tickets, and planning updates, upgrades, and enhancements
Some core deliverables are as follows:
On-going administration, support and maintenance of Infrastructure Services including Windows Physical and Virtual Servers, Messaging Systems, Remote Access, Hyperconverged infrastructure.
Ongoing administration, support and maintenance of data centre infrastructure – local and remote.
Monitoring of performance and capacity of all services and design, installation, and support of upgrades to the server, storage and data centre infrastructure in line with anticipated business requirements and agreed technology roadmaps and standards.
Adhering to the Company Call Management Process for the resolution of problems logged and service requests assigned within the call management system as well as other general processes and procedures.
Adhering to the Company Change Management process in the communication and coordination of changes that impact any Company production computing systems.
Participation in the IT on-call rota
Who are we looking for?
Previous experience in enterprise IT supporting local and remote environments with a proven track record whilst demonstrating your commitment to the ongoing development of your technical skills. We are particularly interested in you if you have the following skills and knowledge in the following areas:
Strong Technical writing skills e.g. preparation of business cases, project communications, test plans or other user documentation.
Experience working with escalated support tickets.
Experience proactively planning system updates and upgrades.
Operational Datacentre management and maintenance.
Comfortable managing vendors to deliver agreed services.
Effective prioritisation and time management to own/lead multiple activities at the same time
Understanding of GDPR and when assessment is required.
Knowledge of change management principles.
CNOOC International strives to retain and recognize high-performing individuals who help us achieve superior results and deliver our vision of energy for all. Our pay-for-performance approach is at the foundation of our competitive compensation and benefits offerings that are designed to attract, retain and motivate the best and brightest.
Recognizing and rewarding the value our people bring to the business is crucial to our ongoing success. It's what keeps the best talent motivated and driven to deliver superior results. We believe that reward and recognition should extend beyond just compensation.
In return for your hard work, tenacity and contributions, you can expect an array of benefits. From personal career development that enables you to fulfill your potential, to flexible working arrangements that support your work/life balance.
Closing Statement
Click the "Apply for Job" button to start the application process.

No agency or telephone inquiries, please.
Only applicants who are authorized to work in the UK, without company sponsorship, on a full-time, permanent basis will be considered.

Applicants who are authorized to work in the UK indefinitely without company sponsorship will be given first consideration.

Relocation assistance will not be provided for this position.
CLOSING DATE: Feb-11-2022