Apply for Career Opportunities at Airtel Nigeria (Airtel Networks Limited)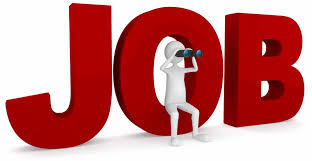 Apply for Career opportunities at airtel Nigeria at Lagos.
Airtel Nigeria (Airtel Networks Limited) is a leading telecommunications services provider in Nigeria headquartered in Lagos, the commercial nerve-centre of Nigeria. The telco ranks amongst the top four mobile service providers in terms of subscribers with a customer base of more than 39.8 million. The company's product offerings include 2G, 3G and 4G wireless services, mobile commerce and enterprise services.
TRENDING NOW
We are recruiting to fill the position below:
Job Title: Brand Manager
Location: Lagos, Nigeria
Job Purpose
Support End to End Business lead for developing and growing Airtel Master Brand, Data, Trade promotions, Contents and Enterprise
Support the creative development, planning and execution of all Brand and Communication initiatives for Airtel Brand within the framework of an agreed strategy, meeting operational targets for TOMA, MOUB, Bonding, Revenues, Profitability and increased Brand Equity.
To achieve business goals and brand saliency by supporting to execute all ATL and BTL campaigns in line with the
overall brand strategy
Support to execute the plans and programs of all functional team regarding the brand as agreed.
To successfully own the and interpret the brand Policy as agreed by HQ
To interpret and clearly communicate brand message and ensure execution of on all media.
To participate directly in the marketing and strategic planning programs and communications
To build and maintain superior relationships with Agency Partners and regulatory Agencies
Key Accountabilities
Support in developing Airtel brand strategy, governing all communications (for master brand and sub brands) and creative/advertising developments in a manner that will reinforce the key brand benefits and drive consumers to make Airtel their first Choice.
Provide strategic brand support and make recommendations on brand building initiatives per regions to drive brand performance for Airtel Brand
Support in coordinating all outlined branding projects with the Group HQ & as well as the Nigerian team for timely execution.
Ensuring that the Brand guidelines are adhered to on all Brand materials nationwide to ensure consistency across markets, zones and regions
Achieving cross-functional co-operation in all brand related activities creating a smooth flow of Brand Information Company wide thereby ensuring satisfaction scoring by internal and external customers.
Provide strategic branding support for in the implementation of brand assets & properties pan Nigeria and make recommendations on the required branding elements to drive brand saliency. All brand assets must be fully leveraged
Accurate and efficient development and management of the brief-to-break process with the agency.
Support Brand creative material development process using approved agencies and third party suppliers.
Collation and proper dissemination of needed campaign product information (both internal and external) to achieve seamless synergy in all Brand related matters.
Provide support to the media manager on the required media support & mix per campaign to optimize campaign performance in line with outlined objectives
Provide support to the Trade Marketing function through timely provision of required branding collateral and make recommendation on POS elements to drive performance in trade
Brand Performance & Campaign evaluation
Optimization of the Brand and Communications Budget
Agency Management
Job Requirements
Master's in Business Administration would be preferred additional qualification dependent on experience.
A recognized university degree
Brand Management & Media experience (Not less than 5 years)
Project Management qualification will be an advantage
Understanding of the rudiments of Brand Management and execution
Use of media, brand activation, digital campaign
Good interpersonal and relationship building skills
Project Management skills
Be able to write Project Documents/Briefs
Ability to work well in teams
Ability to influence decision at Exco level
Achieving Business Success and relationship management
Delighting the customers
Proactive and displaying Entrepreneurial Spirit
Ability to work under pressure
How to Apply
Interested and qualified candidates should:
Click here to apply online
Job Title: Information Technology Quality Assurance SME
Location: Lagos
What Will You Do?
SME, Quality Assurance and Testing is responsible for testing of all products and applications, coordinating the test strategy and plan with project managers – considering the context and understanding the test objectives and risks – including selecting test approaches, estimating the time, effort, and cost of testing, acquiring resources, defining test levels, cycles, and planning incident management.
Key Accountabilities
E2E Coordination IT Testing:
Understand the testing effort by analyzing the requirements of project.
Test execution, planning and management. Progress monitoring and corrections to the plan necessary to achieve project goals. Communicate status of the test activities for the project-to-project teams and management.
Estimate and obtain management support for the time, resources and budget required to perform the testing.
Coordinate with other managers (Project Manager, Development Manager, etc.) to ensure the highest level of software quality.
Initiate the specification, preparation, implementation, and execution of tests, monitor the test results, and check the exit criteria.
Responsible for writing and review of test strategy for the project, and test policy for the organization.
Develop the test plan for the tasks, dependencies and participants required to mitigate the risks to system quality and obtain stakeholder support for this plan.
Ensure content and structure of all Testing documents / artifacts is documented and maintained.
Keep track of the new requirements / change in requirements of the Project.
Escalate the issues about project requirements (Software, Hardware, Resources) to PMO Head.
Act as the SME and SPOC between Implementers and Testers.
Track and prepare the report of testing activities like test testing results, test case coverage, required resources, defects discovered and their status, performance baselines etc.
Ensure the timely delivery of different testing milestones.
Ensure capability development of the team and improved engagement:
Build a testing team of professionals with appropriate skills, attitudes, and motivation.
Identify Training requirements and forward it to the Project Manager (Technical and Soft skills).
Estimate and obtain management support for the time, resources and budget required to perform the testing.
Assign task to all Testing Team members and ensure that all of them have sufficient work in the project.
Review various reports prepared by Test engineers.
Manage software testing resources (Recruit, train, allocate and monitor)
Maintain IT delivery quality standard and Built-2-Operate:
Document, implement, monitor, and enforce all processes for testing as per standards defined by the organization.
Formulate / review software testing strategies and policy for the IT.
Generate SOPs for processes in the QA department, train QA staffs on SOPs, daily evaluation of activities in QA lab to ensure compliance with SOPs.
Oversee review of processes and documents of the organization and ensure they are adequate in line with requirements of necessary standards.
Liaise with HODs to ensure understanding and compliance with requirements of standards.
Strong leadership skills. Superior strategic planning and successful tactical implementation skills
Requirements
What will make you successful?
Graduate Degree: BSc in Computer Science, Computer Engineering, Information Technology, or a related field (or equivalent)
Certification and knowledge of at least one of the Quality standards
Relevant certification would be an advantage, ISTQB/ISEB
6+ years of relevant work experience
Knowledge of at least one programming / scripting language.
Knowledge of at least one database management system
Proficiency in written and spoken English.
Experience working for a Telecommunications company, Enterprise company or Billing/ CRM vendor in a Business Analysis role.
Direct team management experience.
Experience with telecommunication products, processes, and markets
How to Apply
Interested and qualified candidates should:
Click here to apply online