Apply for HEMM Technician at Dangote Group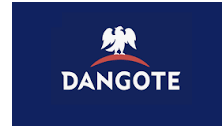 Dangote Group is one of Nigeria's most diversified business conglomerates with a hard – earned reputation for excellent business practices and products' quality with its operational headquarters in the bustling metropolis of Lagos, Nigeria in West Africa.
TRENDING NOW
We are recruiting to fill the position below:
Job Title: HEMM Technician
Reference No.: Mines-Obajana-004
Location: Obajana, Kogi
Employment Type: Full Time
Job Summary
Responsible for ensuring that plant heavy equipment are in safe operating condition by conducting routine maintenance and scheduling needed repairs.
Key Duties and Responsibilities
To carry out all types of repairs (emergency/running) and daily/periodic preventive maintenance of various make & types of heavy duty equipment , utilities, plants/vehicles in accordance with manufacturer's guidance/recommendation and safe operating procedures to ensure optimum utilization and availability.
To ensure proper housekeeping during and after completion of jobs.
To give adequate on- the- job training to junior technician/helpers in order to develop them professionally.
To always ensure safety in using material handling equipment, tools etc
Carry out performance appraisal and practical assessment of junior technicians/helpers/intending staff for promotion and employment respectively
To use all the PPE as recommended by the Safety Policy of the company and report to the authorities concerned regarding the accidents and near miss incident.
To suggest to the management methods of improvements of maintenance practices.
To ensure consistent availability of HEMM for operation without interruption
To diagnose the problem on diesel engine, hydraulic & transmission system and to initiate remedial actions appropriately.
To assist the supervisor/engineer for the spare parts planning
Proper handling of tools provided them and to ensure right usage. Also responsible for getting the right tools for jobs at hand.
Should have a valid DRIVING LICENCE.
Compliance with ISO regulations.
Requirements
Education and Work Experience:
Trade Test 1, 2 & 3 in Mechanical Fitting / Mechanical Equipment Maintenance.
Minimum of eight (8) years plant operations related experience
Skills and Competencies
Knowledge of repair and maintenance of plant heavy equipment.
Good oral and written communication skills.
Good teaming skills.
Baseline problem analysis and solving skills.
Creativity and an ability to think out of the box.
Proficiency in the use of office productivity tools.
Benefits
Private Health Insurance
Paid Time Off
Training & Development
Application Closing Date
Not Specified.
How to Apply
Interested and qualified candidates should:
Click here to apply online