Apply for Honeywell Group Nigeria Graduate Online Recruitment 2019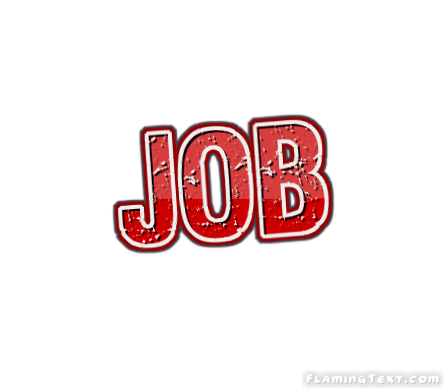 Honeywell Group Nigeria Graduate Online Recruitment 2019
Honeywell is a Fortune 100 company that invents and manufactures technologies to address tough challenges linked to global macro trends such as safety, security, and energy.
With approximately 129,000 employees worldwide, including more than 19,000 engineers and scientists, we have an unrelenting focus on quality, delivery, value, and technology in everything we make and do.
We are recruiting to fill the position below:
1. Job Title: UOP Nigeria Junior Business Development Technical Support Engineer

Job ID: HRD59364
Location: Ikoyi, Lagos
Category: Sales
Details:
UOP is an international supplier of process technology, products, engineered systems and technical services to the petroleum refining, petrochemical, gas processing and energy industries and is a leader in the research and development of petroleum and petrochemical processing.
Our broad objectives center on the continual development and improvement of petroleum refining, petrochemical, gas production, energy and chemical production technology.
Departmental/Job Summary
There is an immediate opening for a Technical Business Development Engineer in the Process Technology and Equipment (PT&E) Sales Department. This position will be based in Lagos, Nigeria.
Initially supporting and assisting the activities of the Lagos-based Business Development / Service Manager, the objective of the holder of this position is to grow into customer-facing role with direct responsibility for managing UOP's technical support to the customer base.
The Lagos-based Business Development/Sales team provides the necessary customer coverage, relationship management and commercial and technical positioning of UOP process technology and equipment to ensure optimum market share in the region of West and Central Africa. The team requires flexibility, innovation and sensitivity to client needs and to delivery of value.
The Lagos Business Development /sales team will provide extensive support to all Business Units within UOP.
Candidates should have a sound technical background, ideally in the refining, gas processing and/or petrochemical industry and be motivated towards meeting customer needs and helping to overcome their operational challenges.
Accountability of this position includes:
Grow and maintain strong relationships wit key customer personnel and ensure satisfaction with UOP processes & products.
Promoting and delivering UOP's full Service portfolio to support the diverse needs of our customers across the
lifecycle of their refinery assets.
Use technical insight and interpersonal skills to identify opportunities for UOP technology upgrades.
Grow the depth and breadth of your knowledge of UOP technology, support Technology Transfer, and become a Trusted
Advisor to your customers.
Deliver Service to our customers that is second to none
Identify solutions for customers to maximise their value from UOP's processes and products.
Build close customer working relationships based on trust, meeting commitments and understanding customer's value drivers
Work with Sales colleagues to develop and execute on Customer Account Plans to identify and maximise revenue opportunities
Managing and expediting accounts receivables for assigned customers.
Implementing customer plans and maintaining customer contact records in conjunction with the other SBU's.
Assisting in identifying and communicating cross-SBU project opportunities to the relevant SBU.
Requirements:
Bachelor's degree / equivalent in Chemical / Petrochemical /Petroleum Engineering
1 to 3 years max experience in Refining, Petrochemicals and/or Oil & Gas industries
Effective communication skills – verbal, writing and representational
Strong technical / analytical / problem solving skills
Flexibility in Travelling
Ability to proactively promote customer interest in UOP solutions
Things We Value:
Significant computer literacy.
Knowledge of UOP Technologies and Engineered Products
Excellent communication skills
Demonstrated ability to influence at varying levels across the organization
Demonstrated ability to operate independently
Ability to use experience to appropriately apply the established standards
Demonstrated ability to attain sales quotas/targets
Prior industry experience
Includes:
Some Travel Required
Continued Professional Development