Apply for Job Vacancies at Proxynet Communications Limited 2021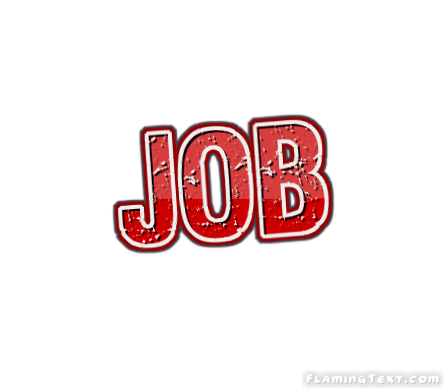 Proxynet Communications is an Information Technology Company focusing on Systems Integrations, Network Security / disaster recovery Solution, Enterprise Software Solutions. Our businesses are strongly channeled to providing integrated, turnkey, technology solutions to the financial, manufacturing, telecommunications, government, Oil and blue chip sectors in Nigeria.
TRENDING NOW
We are recruiting to fill the positions below:

Job Title: Facilitator
Location: Gwarinpa, Abuja (FCT)
Employment Type: Full-time
Job Requirements
Graduate in Computer Science / Information and Communication Technology / Computer Engineering.
At least 2 years work experience.
Effective Instructor in ICT.
Strong presentation delivery ability.
Passionate about learning and teaching new applications/program.
Excellent facilitator with the ability to motivate, direct, and train people and collaborate and interact with others effectively and productively.
Exceptional analytical and quantitative skills with a strong attention to detail.
Excellent written and oral communication skills.
Commitment to excellence and ability to work both independently and in a collaborative environment.
Demonstrated experience in organizing, conceptualizing and prioritizing objectives.
Core Prerequisites:
Knowledge of Computer repairs, Electronic project design, Mechatronics and Robotics will be an added advantage.
Good knowledge of Block-based Programming such as scratch, App inventor MBlock, Text-based programming like Python, or Java or C++, HTML, CSS,
Instruct students on how computers work, including the basic science and mathematics behind their operation and the hardware and the software built on those foundations.
Teach how to write computer programs, algorithms and programming languages
Develop specific computer science curriculum with various classes that could entail game programming, app programming, logic and critical thinking. Courses should be developmentally appropriate and engaging.
Plan, prepare and deliver instructional activities to students in Grades one to Grade twelve
Must have critical thinking and troubleshooting skills.
Must have strong technology skills.
Must demonstrate a high-level of initiative.
Must have excellent communication skills, both oral and written.
Perform ongoing evaluation of the effectiveness of the instructional technology.
Effectively manage the classroom by implementing discipline, time management, and organization consistent with school policy
Job Title: Business Development Manager (Educational Sector)
Location: Ikeja, Lagos
Employment Type: Full-time
Directly Reports to: MD/CEO
Job Summary
To explore opportunities for business growth and continuously increase the customer base of all Educational Solutions, (Proskool, Prolearn, iSPACE, Electronic Screens for schools, and signage solutions).
Basic Responsibilities
Develop the market in the Educational Sector with our technology based products.
Formulate appropriate strategic responses to market developments for Proskool, Prolearn, iSPACE, Electronic Screens for schools and signage solutions.
Monitors and Evaluates impact of external environment on Proskool/Prolearn Software.
Conduct periodic surveys to assess and address customer needs both for Proskool and signage solutions.
Grow the Educational solutions business
Identify and manage effectively the internal and external forces affecting "The Proskool/Prolearn Software etc.
Position our services and solution in the market space.
Build a brand name for all the Educational solution.
Ensure all Educational solutions always have a competitive advantage over its competitors.
Determine value added services to be offered to our customers to distinguish the Educational solutions from other players in the industry.
Continually conduct a peer analysis on operations and performance of peers in the industry, and proffer ideas that will ensure the Educational solutions continued relevance in the market space.
Ensure visibility and consistent business for all Educational solutions in the Educational sector.
Conduct seminar and events regularly to sensitized our customers/client.
Ensure a monthly target of 10 million.
Perform other duties as assigned by management.
Requirements
Candidates should possess a Bachelor's Degree qualification with with at least 3 years work experience.
Job Title: Software Developer
Location: Ikeja, Lagos
Employment Type: Full-time
Responsibilities
The software developer will contribute to business growth.
Generate ideas to improve system design or streamline product delivery, thereby enhancing customer satisfaction, sales and profits.
Ability to make good technical decisions that impact positively on adjacent systems or provide useful features.
Requirements
Knowledge of the software development life-cycle.
The desire to work in fast-paced environment.
Ability to develop unit testing of code components or complete applications.
Creativity is always a plus.
Must be a full-stack developer and understand concepts of software engineering.
Experience working on a variety of software development projects.
Deep programming language knowledge.
Minimum of B.Sc. in Computer Science/ Network Engineering
Experience: 3 years work
Must possess basic IT knowledge and any other relevant certification
Must be a great team player
Can work under little or no supervision.
Core Prerequisites:
PHP & MySQL Application Development Skill with hands-on experience
Proficient in CSS, Javascript, HTML, JSON
Proficient in RFID and Artificial Intelligence
Knowledge of leading frontend frameworks (Boostrap etc)
Database and Table Schema Design and Management
Working knowledge of a Revision Control System (Git e.g)
Working knowledge of jQuery and related plugin integration
Object-Oriented Programming skill as related to PHP Programming
Technical problem-solving skill is required.
Modifying software to fix errors, adapt it to new hardware, improve its performance, or upgrade interfaces.
Directing system testing and validation procedures.
Directing software programming and documentation development.
Hands-on experience in programming is a must-have skill.
Ensure that a program continues to function normally through software maintenance and testing
Document every aspect of an application or system as a reference for future maintenance and upgrades
Collaborate with other computer specialists to create optimum software
How to Apply
Interested and qualified candidates should send their CV to: paschalinea@proxynetgroup.com or recruitment@proxynetgroup.com clearly indicating the Job Title as the subject of the email.
Application Deadline 28th February, 2021.