Apply for Public Relations Officer at the Edo State Internal Revenue Service (EIRS)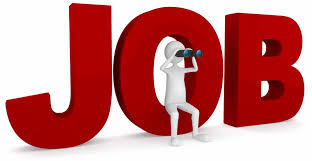 The Edo State Internal Revenue Service (EIRS) invites applications for the position of: Public Relations Officer. Interested candidates should possess a Degree in Public Relations, Journalism, Communications or a related field with at least 10 years work experience.
TRENDING NOW
he Edo State Internal Revenue Service (EIRS) as part of its institutional reform to reposition the human and organizational capabilities of the EIRS seeks to engage talented graduates and experienced professionals to fill the critical vacant position below:
Job Title: Public Relations Officer – GL09
Job Code: PGRD74
Location: Edo
Duties
Develop, oversee and deliver PR strategies and campaigns, preparation of press releases and promotional materials and building positive relationships with stakeholders, media and the general public.
Requirements
A Degree in Public Relations, Journalism, Communications or a related field
Candidates must possess not less than 10 years cognate experience managing media relations (online, broadcast and print)
Must be proficient in MS Office and social media
General Requirements:
Candidates must possess the minimum academic and professional requirements for the role as stated above.
Candidate must also be computer literate,with good interpersonal and leadership skills and be able to work effectively in teams.
Candidate applying for this job must not have been more than 40 years of age by December 31, 2020.
Application Closing Date
26th March, 2021.
Method of Application
Interested and qualified candidates should:
Click Here to Start Application
Application Instructions
Make sure you fill in all your details correctly.
Multiple applications will not be tolerated and will attract automatic disqualification.
All fields marked with (*) on the application page are mandatory.
N.B All file upload size must not exceed 100kb!
Note
Candidates may only apply for 1 position. Multiple applications will result in disqualification
EIRS does not require candidates to make any payments to any person or organization with respect to this recruitment exercise.
We are an equal opportunity employer and each candidate shall stand the same chance of gaining employment.
This recruitment campaign shall be free, fair and merit-driven.
Good Luck!