Apply for Technical Sales Associate at Trefoil Networks Limited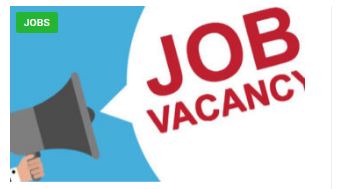 Use the Search Button below for more details.
Trefoil Networks Limited is recruiting to fill the position of: Technical Sales Associate. The position is located in Abuja. Interested candidates should possess a B.Sc or HND in IT, Engineering, Sales & Marketing with 3 – 4 years work experience. 
We are recruiting to fill the position of:
TRENDING NOW
Job Title: Technical Sales Associate
Location: Abuja
Employment Type: Full-time
Unit: TFHOST & TFNET
Reports to: Head, Sales & Business Development
Main Function
Promote and sell Trefoil Networks products and services to organizations. Ascertain the needs of customers, promote our products, and demonstrate clearly how the products work.
Assesses competitors by analyzing and summarizing competitor information and trends, identifying sales opportunities. Develops sales opportunities by researching and identifying potential accounts; soliciting new accounts; building rapport; providing technical information and explanations; preparing quotations.
Role Responsibilities
Searching for new clients who could benefit from the company products and services.
Establishing the technical needs of the customer and suggesting appropriate products.
Explaining complex technical information to customers in a way that is easily understandable.
Following up with customers and resolving any issues that may arise.
Analyzing costs and sales.
Meeting regular sales targets.
Keeping customers informed about new technological products.
Compiling proposals and reports related to technical products.
Ensuring that sales targets are consistently met.
Managing and interpreting customer requirements.
Travelling to visit potential clients.
Persuading clients that a product or service will best satisfy their needs.
Negotiating sales, tender and contract terms.
Administering client accounts.
Recording and maintaining client contact data.
Coordinating sales projects.
Supporting marketing by attending trade shows, conferences and other marketing events.
Making technical presentations and demonstrating how a product will meet client needs.
Providing pre-sales technical assistance and product education.
Liaising with other members of the sales team and other technical experts.
Helping in the design of custom-made products.
Providing training and producing support material for the sales team.
Qualifications / Experience
B.Sc or HND in IT, Engineering, Sales & Marketing
3 – 4 years working experience in similar role preferably ICT, Telecommunications or Web hosting companies.
Must Reside in Abuja.
Competencies / Skills:
Sound knowledge of sales strategies and industry regulations
Strong interpersonal and communication skills.
The ability to identify and follow up on leads.
Technical knowledge and a comprehensive understanding of how the company products work.
Strong analytical and problem-solving skills
Effective communication skills
Exceptional customer services skills
Behavioral Qualities / Other Competences:
Resourcefulness
Personal integrity and high work ethical standards
Tech savvy
Active listening
Resilience
Self-motivated
Technology product knowledge
Excellent presentation skills and a professional appearance
Application Closing Date
30th June, 2021.
How to Apply
Interested and qualified candidates should send their CV to: careers@trefoilnetworks.com using the Job Title as the subject of the email.