ASUU Strike: ASUU Directs Members to Join NLC's Two-Day Warning Strike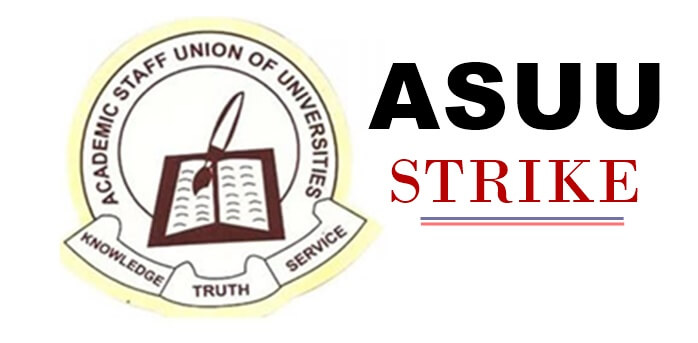 Abuja, 9th September 2023
In a significant show of solidarity, the Academic Staff Union of Universities (ASUU) has directed its members to join the two-day warning strike called by the Nigeria Labour Congress (NLC). This move comes in response to the NLC's announcement of a nationwide strike from Tuesday, September 5th, to Wednesday, September 6th, 2023.
People are also read
The decision was made after the National Executive Council of the NLC declared the warning strike during their meeting on August 31st, 2023. ASUU, as an affiliate of the NLC, has resolved to support the strike action, urging its members across universities in Nigeria to fully comply with this directive.
The warning strike, organized by the NLC, is intended to draw attention to pressing issues affecting workers' rights and welfare across the nation. While the strike is slated to last for just two days, it serves as a powerful statement from the labor movement, demanding immediate action from the government to address these concerns.
Key concerns raised by the NLC and supported by ASUU include issues related to workers' salaries, welfare, and the overall welfare of Nigerian workers. These issues have been a long-standing source of contention between labor unions and the government, leading to various strikes and protests in the past.
ASUU, which represents academic staff in universities, has a history of engaging in strikes and protests to advocate for improved working conditions, infrastructure development in higher education institutions, and better funding for the educational sector. Their decision to align with the NLC's warning strike underscores the seriousness of the concerns shared by both organizations regarding workers' welfare and broader national issues.
The joint action by ASUU and the NLC is expected to have a significant impact on various sectors, including education, as universities across the country are likely to experience disruptions during the two-day strike period.
Students and other stakeholders are advised to take note of the strike dates and make necessary arrangements to mitigate any potential inconveniences caused by the temporary suspension of academic activities.
As the nation braces itself for the two-day warning strike, the hope is that it will serve as a wake-up call to the government, encouraging swift and constructive dialogue to address the issues raised by the labor movement and ensure a better future for Nigerian workers and the education sector.