Yabatech Post UTME 2023 Registration Process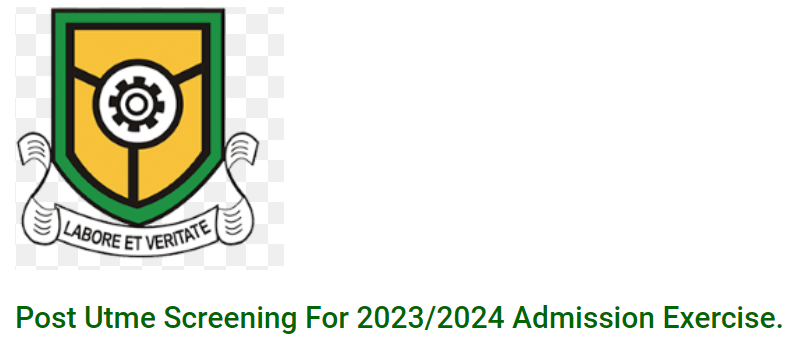 Yabatech Post UTME 2023 Registration has commence, aspirants who choose Yabatech as first choice should read through this guidelines conveyed in this article to register for the 2023/2023 Post UTME successful.
TRENDING NOW
Applications are hereby invited from interested 2023 UTME candidates who applied for admission into Yaba College of Technology, the best rated Polytechnic in Nigeria according to Webometric ranking for the sixth year running; for Full Time National Diploma (ND) and B.Sc (Edu.) in Technical Education programmes (100/200 Level) being run in affiliation with University of Nigeria (Nsukka). The application which is online will commence from Monday September 4, 2023 and close on Monday October 6, 2023.
Who is Eligible to Apply for Yabatech Post UTME 2023?
The admission screening is open to candidates who chose Yaba College of Technology as their 1st Choice Institution and scored 150 and above for National Diploma (ND) Full Time and 160 for B. Sc. Degree (100 Level) in affiliation with University of Nigeria, Nsukka in the 2023/2024 Unified Tertiary Matriculation Examination (UTME). All direct entry B.Sc Degree (200 level) candidates are also required to apply appropriately on the College Portal.
Meanwhile, all candidates who have chosen Yabatech as 2nd Choice Institution are required to change it to First Choice on the Joint Admissions and Matriculation Board (JAMB) Portal to be eligible for admission.
All candidates must not be less than 16 years old by October 31, 2023. All candidates who do not meet the age requirement are advised in their own interest not to apply.
How to Apply?
Applicants are to pay processing fee of Two thousand Naira (N2,000.00) (excluding result verification fee and any transaction charges). Payment can be made online or in the bank. The College does not accept cash payment.
Candidates should visit the College website at http://www.yabatech.edu.ng. Click on "POST UTME SCREENING 2023/2024" and follow the instructions to complete the application process appropriately.
Candidates are advised to supply correct data/O'level details on the portal as they will be responsible for any error made during registration. Non-compliance with this directive will result in disqualification.
Inconsistency in name or picture on photo card will not be accepted by the College and may lead to disqualification of concerned candidates. Candidates' names on their O'level Certificates, UTME results and other registration documents must be the same.
Candidates having difficulty in payment for registration should visit the College website and click on "help desk link" or chat on our online support portal for possible assistance.
For more information regarding Yabatech Post UTME 2023 kindly message us via the CONTACT US page and any of our admin will get in touch with you shortly.