Awoof! How To Get Free MTN 3GB LTE Data Bonus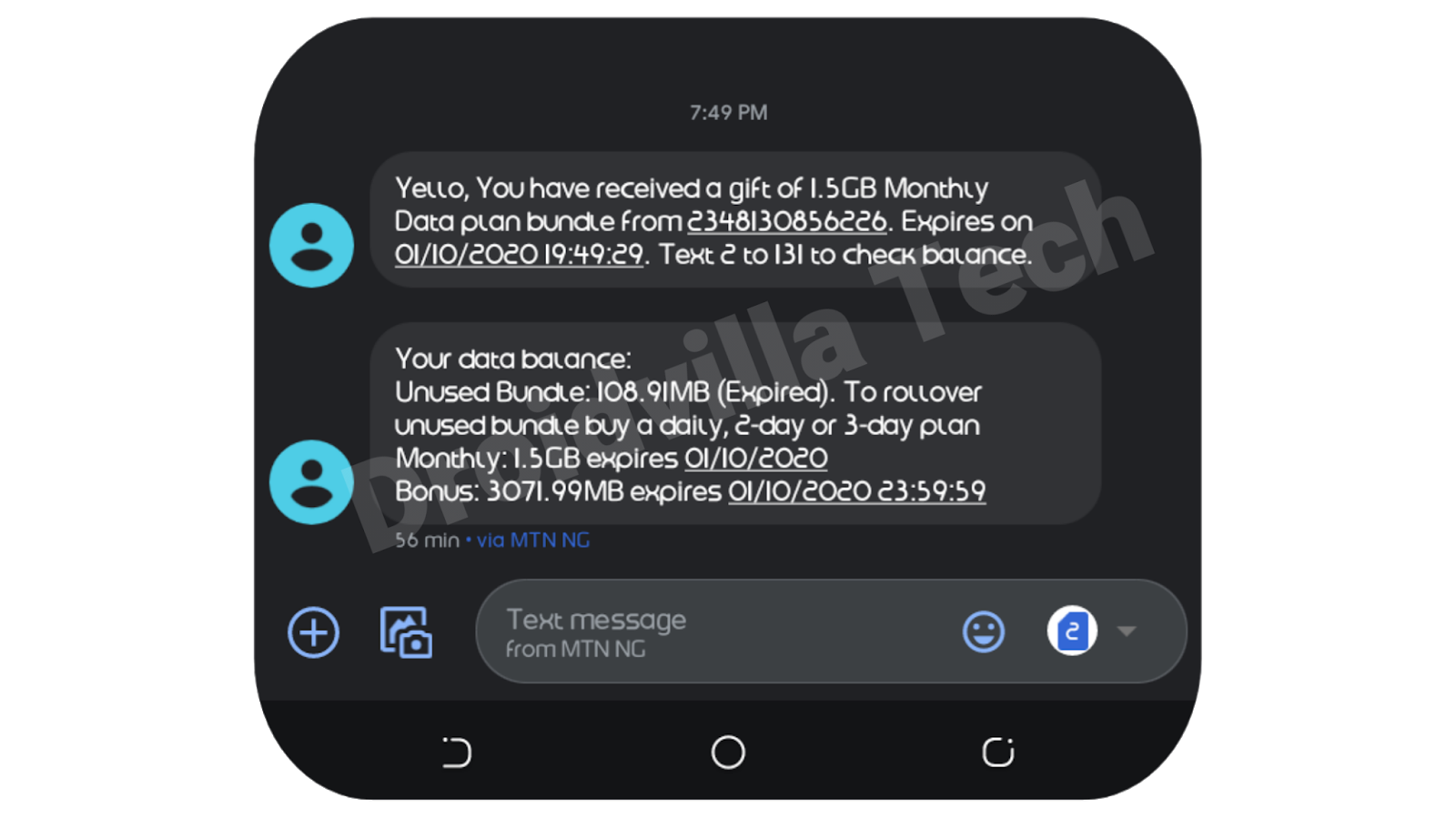 MTN Nigeria promises to be the largest and fastest Network provider and as this, we have got a cheaper monthly data subscription on the MTN network which was noticed today after the initial purchase plan of N1000 monthly subscription for 1.5gb data.
Just after purchasing the monthly data subscription of 1.5GB at N1000, I was credited with 1.5gb and an additional 3GB LTE data bonus. Was surprised at first on how I got a bonus of 3gb for just N1000 data subscription, so I decided to check via MyMTNApp and to my surprise, I saw a whopping 3gb data bonus claimed to be 4G LTE bonus to expire in 1Month time. In total subscription, I can say with N1000 I was given 4.5gb data (1.5gb + 3gb=4.5gb).
Get FREE MTN DATA UNLIMITED TO WATCH YOUTUBE
I will be dropping exactly what I did to get MTN LTE 3GB data bonus + 1.5GB which sums up to be 4.5gb data for just N1000.
You need 2 MTN sims, old or new it doesn't really matter (Mine is old)
A 4g enabled device and Sim Card
N1000 recharge card
Two of the sims to be on MTN Betatalk
MyMTNApp
Kindly follow steps below to get mtn N1000 for 4.5gb monthly subscription plan.
Recharge any of the simcards with the N1000 airtime. Now as a Betatalk user, you will be given free N2500 airtime for N1000 top up. Read more about MTN Betatalk. Now open the MyMTNApp and login with the sim card you recharged the N1000 airtime. Now on successful login, simply navigate to HOT DATA DEALS
Tap on the MONTHLY nav bar and select the first option which is N1000 for 1.5gb
Select on "FOR OTHERS"and input the second MTN number into the required field
Payment method is set to Airtime (Default)
Finally tap on the proceed button and wait for the transaction to be successful.
Once the N1000 for 1.5gb data gifting is successful, you should get a message on the first line that you have successfully gifted 081****** 1.5gb monthly data subscription and on the other line which is the receiving end, you will get a message which reads "Yello, You have received a gift of 1.5GB Monthly Data plan bundle from 2348130856226. Expires on 25/03/2021 19:49:29. Text 2 to 131 to check balance."
Credit: DroidVilla