Budget Monetary Manager at Baobab Microfinance Bank – How to Apply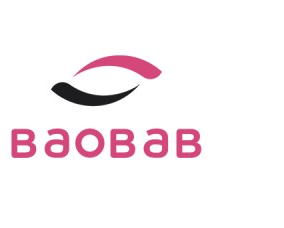 Baobab is the leading digital financial inclusion group focusing on serving individuals, micro and small businesses in Africa and China. Our mission is to unleash the potential of our clients offering them simple and easy to use financial services.Founded in 2005 as Microcred, today Baobab has over a million customers and 3,800 employees operating in Burkina Faso, China, Democratic Republic of Congo, Ivory Coast, Madagascar, Mali, Nigeria, Senegal, Tunisia and Zimbabwe.
TRENDING NOW
Job Title: Budget Monetary Manager
Location: Lagos
Employment Type: Full-time
Reporting to: Financial Cost Controller
Functional links with: Chief Financial Officer
Mission
Budget Monetary Manager is responsible in perform planning٫ evaluation٫ design and implementation of the company's budget. Your duties will also include reviewing budget proposals٫ making reports and preparing all kinds of related documentation.
We expect you to possess high analytical and mathematical skills and to be able to present complex financial data. You need to have critical thinking to successfully create financial forecasts and make proper decisions about our company budget
Roles & Responsibilities
Analyze company's financial information (such as cash management٫ expenditures٫ and revenues) making sure that company's financial operations do not exceed budget limits
Review budget suggestions and requests
Review completed budgets for compliance with legal regulations
Design and present budget-models٫ including department-level and enterprise-level ones
Design effective budgeting policies and procedures٫ and manage their implementation
Develop suggestions on spending to optimize the resulting budget
Compare company's estimated financial results with the actual ones at the end of each reporting period and analyze the differences
Make sure company's departments meet their budget submission deadlines
Present yearly budget results to company's executives and top managers
Make forecasts about budget needs for future accounting periods.
Profile
5+ years' experience of working on a Budget Manager or Budget Analyst position
Good practical experience with financial٫ accounting and statistical software
Good knowledge of MS Excel including advanced tools and formulas٫ complex tables and charts
Profound experience of using forecasting and data analytics methods
Excellent analytical and numeracy skills
Accuracy and attention to detail
Familiarity with best practices and regulations in accounting and financial areas
Ability to present budget and fiscal data in clear and comprehensive manner
Have a B.Sc or M.Sc Degree in Accounting, Finance or other relevant areas.
Application Closing Date
18th October, 2021.
How to Apply
Interested and qualified candidates should:
Click here to apply online