Call For Application – UK 2021-2022 International Graduates Study and Work Visa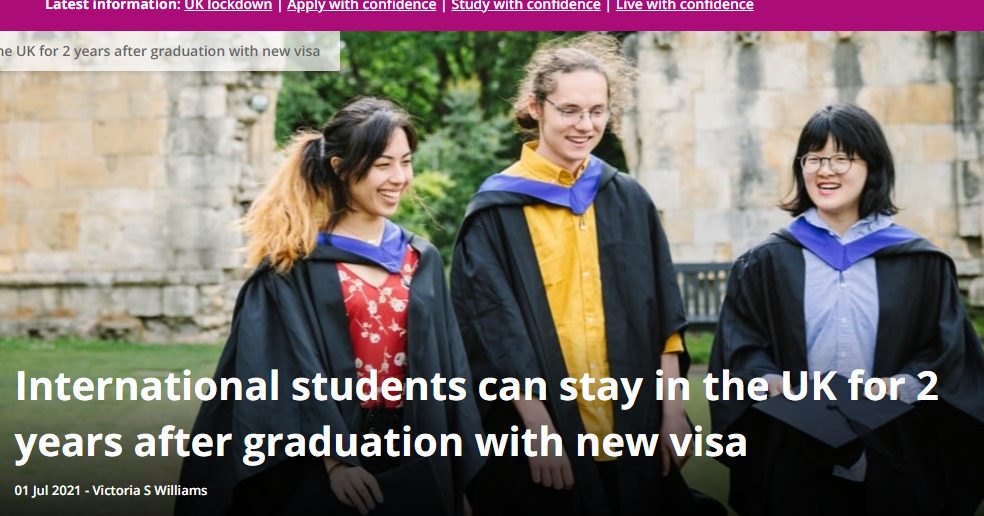 Use the Search Button below for more details.
The UK government has confirmed that from 1 July 2021, international students can apply to live and work in the UK for up to 2 years after graduating with the new Graduate Route visa.
TRENDING NOW
With the Graduate Route visa, students set to graduate in summer 2021 onwards will be able to remain in the country for up to 2 years. This new rule applies to both bachelor's and master's degrees, regardless of your area of study. Applications for the Graduate Route visa are now open.
You don't need to be sponsored by an employer to be eligible for the visa, so you don't need to already have a job when you apply. There are also no restrictions on the kind of job you can do during these 2 years, and no minimum salary requirements. You could look for roles related to your degree, or gain experience working in other areas. Either way, it's a fantastic opportunity to build your CV and kick-start your career!
Eligibility
Your current visa is a student visa or tier 4
you are in UK
you studied a uk bachelor degree, postgraduate degree or other eligible courses for a minimum of period of time with your current students visa.
you have successfully complete that course
if you are not eligible for a Graduate Visa, you may be eligible for another visa to stay in the UK
How to apply
Interested and qualified applicants should apply online via https://www.gov.uk/graduate-visa your partner and children can also apply to stay in the UK if they are eligible.