Can The Women's World Cup Get More Girls into Football?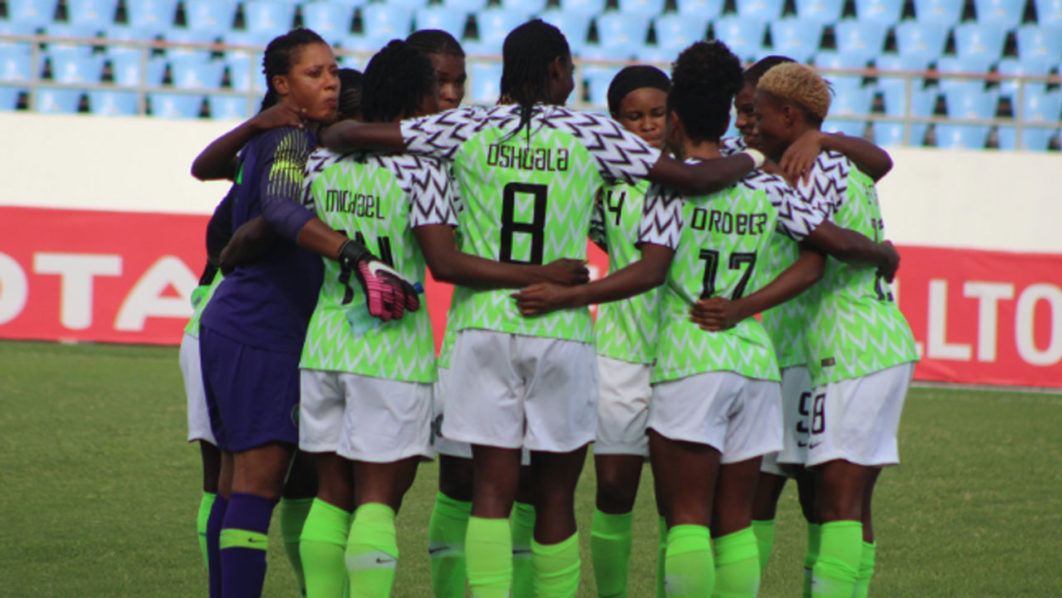 The FIFA Women's World Cup France 2019 is less than three weeks to its kick off on June 7. This year's tournament has already gotten the buy-in of leading global brands who are building good momentum for the women's game with their campaigns. After years of struggling to make a big commercial leap, women's football will dominate global discussions over the next few weeks and it is a good opportunity for brands to reach the large demographic of girls who love sports by telling the stories of the women who have made it to the top of the game.
Super Falcons' Desire Oparanozie has been featuring in a new Coca-Cola commercial as one of six global stars of the women's game chosen to headline the FIFA Women's World Cup sponsor's interest in the tournament. Oparanozie, like the five other women – Sara Däbritz (Germany), Abby Dahlkemper (USA), Debinha (Brazil), Grace Geyoro (France) and Saki Kumagai (Japan) – is using the campaign to speak about her passion for her path to the top of the game where she will make her third appearance at the World Cup this year. "Playing at the World Cup is a huge inspiration for me as well as other young girls, both back home and around the world. I believe that the moment they see me playing on the field, it motivates them to be whatever they want to be in life," said Oparanozie backed by images from her early days in the sport in Nigeria.
Oparanozie's appearance in this campaign is arguably the biggest endorsement for any Nigerian female footballer on a global scale. It shows the import of the Women's World Cup and how much brands are looking to provide support knowing that it is getting a lot of engagement among viewers. In March, Nike had a jersey unveiling ceremony in Paris for 14 women's national teams on its roster. It signified an attempt to bring the same marketing verve that heralded the men's World Cup in Russia.
Nigeria will return to the tournament this year as one of the seven teams to have played at every one of the eight World Cups since inception in 1991. Nigeria's history of participating at all the tournaments is backed up by its dominance on the continent where it holds the record for the highest number of wins at the Women's Africa Cup of Nations. Yet, this supremacy has not translated to a strong commercially viable domestic league. There is still no proper pathway for girls who want to play football in Nigeria despite years of international participation. Girls have to deal with prejudice when they start by playing with boys. And if they ever find a girls' team, funding would be another problem for the clubs to thrive. But this is hardly unique to Nigeria.
he Germany women's national football team released a viral World Cup campaign this week that has raised awareness levels as they claimed that they play for a country that does not know their names. In their campaign, they raised the issues of prejudice and rail against a country that is hardly aware of their existence. Germany has won two FIFA Women's World Cup titles and eight UEFA Women's Championships since inception in 1984. But they face the same issues of misogyny with many people looking down on the women's game. They ended the advert in a defiant tone: "Don't worry, you don't need to know who we are, you just need to know what we want: to play our own game to our own beat."
In March, the United States women's national team filed a lawsuit against the US Soccer Federation alleging discrimination in payment between the women and the men's national teams. The more successful women's team, that has won three World Cup titles and Olympic medals, wants to have equal pay with the men's team who earn more even when they fail to qualify for the World Cup. In contrast, Norway became the first country to agree to equal pay for men and women national teams.
The Women's World Cup gives us an opportunity to see how much the game has grown with the top 24 teams from around the world contesting for the title in France. Still, the underlying issues are there. How can we grow the game locally so that our young girls can have an option of trying out football not just as a television spectacle but as a lifestyle and potential professional career choice? What policies will we put in place to get young girls around the country access to football and a dream? A dream of playing on the biggest stage of all, just like the boys, it should be available to every child.
RELATED:Lawyer Allegedly Butchers Husband, Attempts Suicide in Lagos