Consultant at World Health Organization (WHO) – Apply Now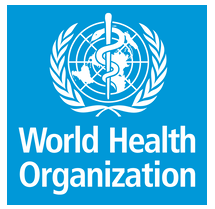 World Health Organization (WHO) is the directing and coordinating authority for health within the United Nations system. It is responsible for providing leadership on global health matters, shaping the health research agenda, setting norms and standards, articulating evidence-based policy options, providing technical support to countries and monitoring and assessing health trends.
TRENDING NOW
Job Code: 2104361
Location: Abuja
Contractual Arrangement: Special Services Agreement (SSA)
Contract Duration (Years, Months, Days): 3 Months
Organization: AF_NGA Nigeria
Schedule: Full-time
Grade: No grade
Objectives of the Program
The burden of noncommunicable diseases (NCDs) including cardiovascular diseases (CVD), diabetes, cancer, chronic respiratory diseases and mental health represents one of the greatest and health and developmental challenges of the 21st century, particularly in resource poor countries. Strengthening of PHCs to raise public awareness and promote healthy life styles, early detection and treatment is an effective approach to reduce the impact of NCDs.
To this effect, WHO developed a package for essential NCDs- a minimum set of NCDs interventions for improving universal health coverage and strengthening equity and efficiency of health systems in resource poor settings.
Nigeria adapted the PEN protocols and tools and plans to implement a phased approach in 12 PHCs in FCT starting with hypertension and diabetes and add more NCDs as the programme matures.
The purpose of the local consultant is to work with Healthier Population Cluster (UHP) at the Nigeria WHO country office to support capacity building of primary health care (PHC) facilities in Federal Capital Territory (FCT) to screen and treat non-communicable diseases (NCD) using WHO Package for Essential NCDs (WHO PEN) hereby called Nigeria PEN.
Description of Duties
Review and finalization PEN protocols and tools.
Nigeria PEN protocols reviewed, finalized, printed and distributed to 12 PHCs that will be implementing the programme
Training of trainers and scale down training of health care workers in 12 PHCs and quantification of medicines, supplies and consumables for six months.
Master trainers trained and all key health care workers including M&E officers in 12 PHCs trained.
Required, medicines, supplies and consumables for 12 PHCs for 6 months quantified, procured and delivered to PHCs.
Mentoring, monitoring and documentation of the project implementation in 12 PHCs.
Monthly mentorship and supportive supervision to 12
Monthly project progress report by facility and combined using the standard reporting tools.
Document the best practices and lessons learnt from Nigeria PEN in 12 PHCs in FCT.
Qualifications Required
Education:
Essential: University Degree in Medicine / Public Health
Desirable: Master's Degree in the Public Health.
Experience:
Essential:
Knowledge of and experience in public health/non-communicable diseases programme and clear comprehension of strategies, polices, guidelines and legislation
Knowledge and experience in developing training manuals for the health sector.
Desirable:
Relevant work experience with WHO / other UN agencies / International development agencies
WHO Competencies:
Teamwork
Respecting and promoting individual and cultural differences
Communication
Producing results
Use of Language Skills:
Essential: Expert knowledge of English
How to Apply
Interested and qualified candidates should:
Click here to apply online
Application Closing Date
22nd September, 2021 – 10:59:00 PM.