Content Marketer at the Concept Group – Apply Now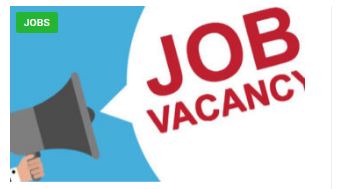 The Concept Group is a holding company for companies established in 1992. Subsidiaries under the Group include: Rosabon Financial Services – Nigeria's Leading Financial Intermediary and Equipment Leasing Company, Concept Nova – Bespoke Enterprise IT Solutions Company,Percy Aitkins – Bureau De Change.
We are recruiting to fill the position below:
TRENDING NOW
Job Title: Content Marketer
Location: Lagos
Employment Type: Full-time
Job Summary
We are looking for a self-motivated and versatile individual who has a deep passion for telling the business brand's story in order to educate the business's audiences across a breadth of media and content forms.
You will be expected to take full responsibility of creating a vision and success roadmap for our content-related inbound marketing strategies including blogs, website and lead generation.
You will be in charge of attracting site traffic, converting that traffic into new leads for the business, and nurturing those leads to close into customers, the latter of which sales leadership will help you accomplish.
Duties & Responsibilities
Content Marketing:
Develop, integrate and oversee all marketing content initiatives, both internal and external, across multiple platforms and formats to attract customers, drive sales, engagement, retention, leads and positive customer behavior.
Conduct ongoing usability tests to gauge content effectiveness. Gathering data and handle analytics and make recommendations based on those results.
Leveraging market data to develop content themes / topics and execute a plan to develop our brand positioning and service offerings; supporting our point of view and educating customers, thus leading to a positive disposition in critical behavioral metrics.
SEO:
Basic SEO understanding, content categorization and structure, content development, distribution and measurement; ensuring all content is on-brand and consistent in terms of style, tone of voice and quality.
Ensuring all content is optimized for search and user experience for all channels of content including online, social media, email, point of purchase, mobile, video, print and in-person.
Assist in the management of both on-page SEO and off-page SEO analysis and execution; improving organic search engine performance and setting goals based on click through rates, conversions, and traffic.
Functional editorial calendar and content development workflows must be filled and managed.
Conducting periodic competitive audits.
Research and Analytics:
Conduct research and develop an understanding of the business's industry, the business/product's unique value proposition, and it's the product's market differentiators.
Conducts extensive research on the challenges and priorities of the business's consumers and prospective consumers; aligning marketing content strategies with consumer needs.
Understand how the business / product's inbound marketing activity translates into consumers, thus refining content marketing processes of turning in and reaching new consumers.
Identify core objectives for the content and develop metrics and methods for measuring and reporting on the effectiveness of the content
Prepare reports and result finding presentations on the performance and engagement of that content, which is to be sent to the Marketing Communications Manager at the end of each week.
Collaboration and Support:
Collaboration with all creative resources including designers, social media executives, digital marketers, SEO growth specialist and other departmental personnel.
Other Duties:
Perform other duties as delegated by the Marketing Communications Manager.
Qualifications / Requirements
BSc / BA in Marketing, English, Journalism or related field
Minimum of 3 years working experience;
Demonstrated success in managing a business social media presence
Experience in producing copy for digital, print and broadcast channels.
Proficiency with Microsoft Office software, including Word, Excel, PowerPoint, Communicator and Outlook
Exceptional skill with the nuances of writing across several media formats.
Solid understanding of SEO concepts preferred. Up-to-date with the latest trends, technologies and best practices in online / digital marketing and measurement.
Application Closing Date
Not Specified.
How to Apply
Interested and qualified candidates should:
Click here to apply online