COVID-19: Bowen varsity tasks government on post coronavirus fallout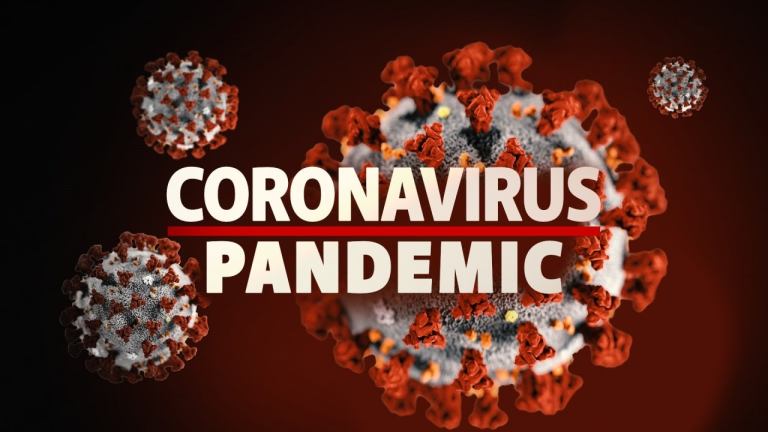 THE Vice Chancellor of Bowen University, Iwo, Osun State, Prof. Joshua Ogunwole, has urged government at different levels to prepare for the aftermath of coronavirus as he opined that life would not remain the same afterward. While alerting the government of the effect of the pandemic on the economy, he charged the people to braze up for the challenges post COVID-19 will pose for the society, especially in the area of human relation. He disclosed this while donating relief materials to the people of Iwo and Oluponna to cushion the effect of lockdown on the vulnerable residents of the towns, adding that the world would not remain the same as global economy would rely more on virtual interaction, hence, the masses must be prepared for the new reality.
According to him, "the country must start brooding on the aftermath effect of coronavirus on the general wellbeing of the people," stressing that the school's gesture was to support government's efforts in alleviating the sufferings of people at home as a result of the lockdown directive.
Ogunwole said: "We need to start thinking of what to do after COVID-19, no doubt, coronavirus has affected many, this is an indication that the county cannot remain the same, the entire world will depend more on virtual interaction and a new method of doing business and meetings will evolve." He cited religious organisations who now conduct their services through the digital system unlike before and pleaded with the government at all levels to avoid community transmission of the pandemic virus. "As a Christian University, we are our brothers' keepers this is why we are out to give this welfare package to the people not minding their religious inclination. We have invited the leaders of Christian Association of Nigeria, CAN, and the leaders of the Islamic society of Nigeria, the representatives of the development unions of the towns, and other classified groups for the welfare package which is meant for the vulnerable under their umbrellas". While also responding to questions on whether the school would be affected with the holiday, he said the institution is technology-driven and has been teaching their students through e-learning facilities." "We are not in any way affected, before the advent of the pandemic virus, Bowen University has been a technological based institution, we have been teaching our students with our smart school hub, video teaching, animation especially with our colleagues in Australia, Italy and others".
The Ihechukwu Madubuike Institute of Technology (IMIT) Current Job Vacancy [5 Positions]
The Ihechukwu Madubuike Institute of Technology (IMIT), a Private Digital Polytechnic sponsored by a former Minister of Education, is located at Isuochi, in Abia State, South East of Nigeria, in an excellent teaching and learning environment with functional laboratories to empower innovation for self-reliance. Applications are invited for the positions below:
Job Title: Quality Control Officer
Location: Abia
Job Description / Requirement
The Candidates shall possess Higher National Diploma (HND) in Science Laboratory Technology with options in Biochemistry / MicroBiology.
He/She will be responsible for Laboratory test and Quality Control of the Products.
Job Title: Water Production Officer
Location: Abia
Job Description / Requirements
The Candidate will be responsible for the production of packaged water including Lineon bags according to NAFDAC regulations and Standard Organization of Nigeria (SON) and must possess a minimum of National Diploma in Mechanical Engineering with 10 years of versatile working experience in packaged water factory.
Job Title: Factory Worker
Location: Abia
Requirement
Candidates must possess FSLC OR SSCE and shall work in the Water factory.
Job Title: Driver
Location: Abia
Requirement
Candidates must possess FSLC OR SSCE with a minimum of 3 years experience.
Job Title: College Principal
Location: Abia
Job Description / Requirements
The Candidate, not above 45 years, will be responsible for the day-to-day management of the Staff Secondary School based on international standards.
He/She must possess a B.ED. or M.ED. with a membership of Teachers Registration Council of Nigeria and a minimum of 10 years of versatile teaching experience.
To Apply
Interested and qualified candidates should address their Letters of Application to the "Registrar, Ihechukwu Madubuike Institute of Technology, Nkwaogu Aguda, Isuochi – Abia State" with a copy of updated CV and mail to: [email protected] using the "Job Title" as the subject of the mail.
Application Deadline: 30th August, 2020.
Note: Only Shortlisted applicants shall be invited for an interview
Kaduna govt reveals when schools 'll resume ahead WAEC exam
Kaduna state Senior Secondary School (SSS3) students are expected to resume next Monday August 10, 2020 in preparation for their West African Examination Council (WAEC) examination scheduled to start August 17.
A statement signed by the Kaduna state Commissioner for Education, Dr Shehu Usman Mohammed, Monday said the one week interval between the date of announcement and the date of resumption was to enable all the affected public and private schools prepare their Covid-19 protocol to ensure the safety of students and staff from the pandemic.
"Kaduna state government has approved Monday, 10th August, 2020, as the resumption date for the Senior Secondary School (SSS)3 students that are expected to begin their West African Senior School Certificate Examination slated for 17th August, 2020.
"In compliance with the announcement of the Federal Ministry of Education, which advised students to resume from August 4, 2020, Kaduna state Ministry of Education is directing all principals to make arrangements to receive SS3 boarding students on 9th and day students on August 10, 2020.
"All administrators of public and private schools are to note that the one-week period starting from today, is meant to allow them to prepare adequately and to put COVID-19 guidelines in place.
"No school, whether public or private, is allowed to open before the 10th of August, 2020. Principals are to ensure compliance to agreed guidelines, which include reduced hours of work/revision to 4 hours per shift, strict social distancing both in the classes, laboratories, libraries and hostels, consistency of temperature monitoring and handling any suspected case of COVID 19 to the health authorities.
"Private secondary schools are expected to report their readiness to the Kaduna State Schools' Quality Assurance Authority, using an appropriate checklist and obtaining a written ''no objection to open'' on clean bill of health.
"On the other hand, heads of higher institutions, principals of public schools are to report to the relevant department in the Ministry of Education. Furthermore, parents are advised to ensure proper arrangements for safe transportation of their children to and from schools."
Dr Shehu Mohammed further stated that, the state government was doing everything possible to decontaminate and disinfect public schools, including higher institutions, provide hand washing facilities, arrange for temperature monitoring of both staff and students, provide facemasks for staff and students in public institutions, as well as provide hand sanitizers.
"Parents are advised to equip their children with extra facemasks and 100ml hand sanitizers for use during their trip to and from schools. Appropriate resumption dates for other examinations and for the rest of the classes, including the SS1, SS2 and JSS 1-3, as well as primary schools will be announced in due course.
"The Ministry is encouraging schools to continue the e-learning education programme using the google classrooms, radio and television stations and other online applications until full normalcy is returned to the academic environment.
"The Ministry is using this opportunity to commend all partners in the education sector, Non-Governmental Organizations, Parents Teachers Associations, proprietors of private schools, old students associations and the press for their continued support and understanding."
UK School Employes a 10-year-old Nigerian Girl as Coding Instructor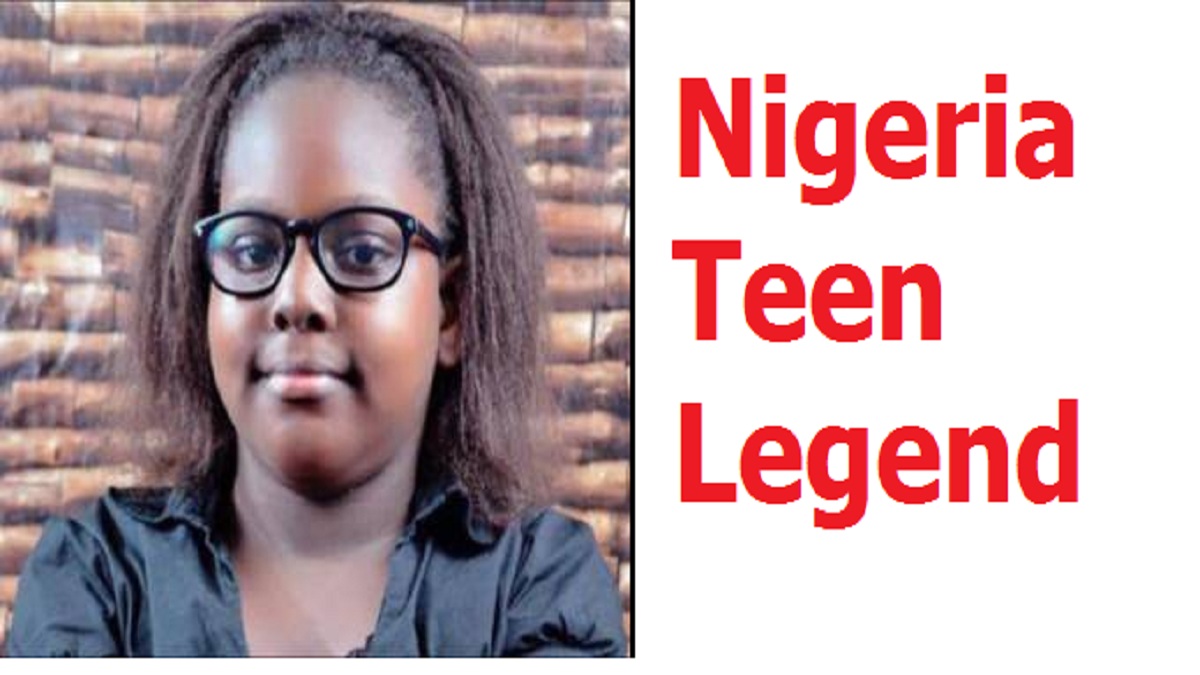 A 10-year-old Nigerian girl identified as Emmanuella Mayaki, has gone viral after she was recently hired by a school in the United Kingdom to be a coding instructor.
Emmanuella was selected by the school management for the job because of her extraordinary skill and knowledge for coding. She received the job at the Southfield Primary School in Coventry, England, as the after school coding club teacher and will be responsible for teaching other kids her age about the basics of coding including HTML and CSS.
According to Emmanuella, her passion for technology started at age 7 and by age 9, she had already obtained a diploma with a speciality in multiple software programs including Advanced PowerPoint, Desktop Publishing, and Advanced Excel. She also has an Academy App on Google Play store for coding and graphics.
Let give a thumbs up for her!