Ebonyi State University (EBSU) School Fees Payment Deadline for 2020/2021 Academic Session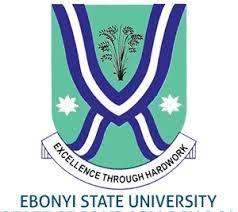 Use the Search Button below for more details.
The management of the Ebonyi State University (EBSU) has announced the deadline for the payment of school fees for the 2020/2021 academic session.
TRENDING NOW
EBSU School Fees Payment Deadline
Management has observed with dismay that most students have not paid their school fees up till now. This is seriously affecting the operations of the University.
Consequently, Management has decided that from Monday, 28th June to 4th July 2021 will be a lecture-free week to enable students to go and pay their school fees.
From 5th to 12th July 2021, payment of school fees will attract a penalty of N20,000.00. The portal for payment of school fees will be closed on 12 July 2021. If at the closure of the portal you have not paid your school fees, you will lose your studentship for the 2020/2021 session.
There will be an operation to show your receipt before you enter any classroom for lectures and for examinations.