How To Apply For Nigerian Youth Investment Fund (NYIF) 2020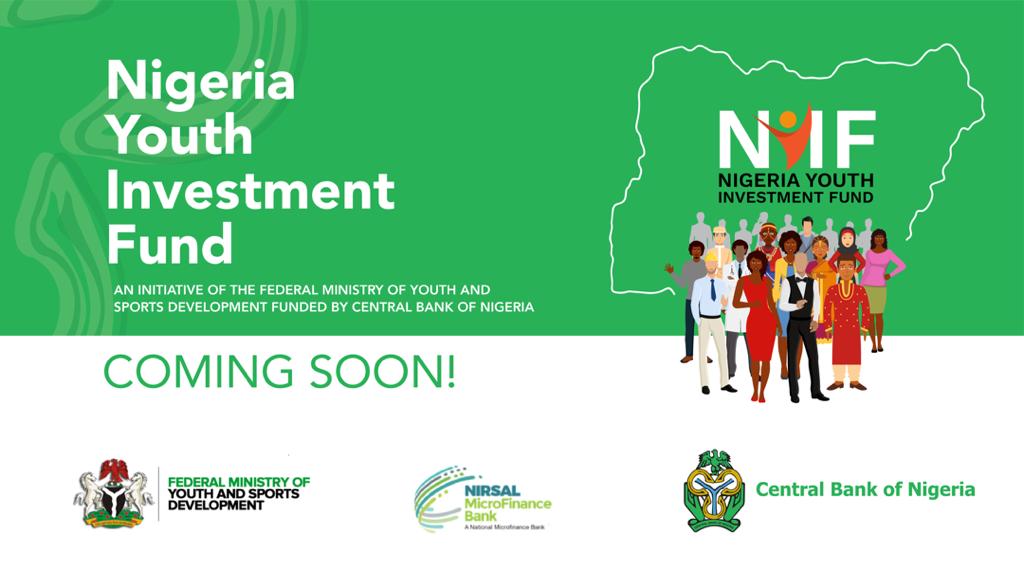 The Nigerian Youth Investment Fund (NYIF) is dedicated to investing in the innovative ideas, skills, talents, and enterprise of the Nigerian Youth and aimed at turning them into Entrepreneurs, Wealth Creators, and Employers of labour contributing to national development.
TRENDING NOW
The scheme was approved in July 2020 and hope to kick-start on October, 2020.
The Central Bank of Nigeria has announced that the Nigerian Youth Investment Fund (NYIF) will be open for application soon.
Nigerian Youth Investment Fund (NYIF) description
The Fund will serve as a catalyst to unleash the potential of the youth and enable many of them to build businesses that will employ and in turn empower others. A multiplier effect of economic expansion and growth required to thrive in an increasingly competitive and connected world where adding value is the only sustainable pathway to success is expected to be achieved.
A minimum of N25 billion each year in the next 3 years, totalling N75Billion will be required to ring-fence the NYIF. For the remaining part of 2020, an initial sum of N12.5 billion will be needed to kick start the NYIF. It is expected that successive governments will keep the Fund, akin to a Youth Bank, alive.
The Nigerian Youth Investment Fund (NYIF) is a ringfenced Fund that will strictly cater to the investment needs of persons between the ages of 18 and 35 years old. It is a restricted Fund that can only be used for the set purpose of Youth Investment.
NYIF joins a slew of Youth-oriented programmes by President Buhari to combat youth unemployment with the objective of driving innovation, fueling the creation of entrepreneurship, and support youth SMEs.
NYIF provides a single-window of Investment Fund for the youth thereby creating a common bucket for all Nigerian youth to access Government support. Providing less cumbersome access to credit and finance for the average Nigerian youth with an approved work plan or business idea will help lift thousands of the youth out of poverty and birth a whole generation of entrepreneurs.
The fund aims to reach 500,000 youth annually between 2020 and 2023. Each fund approval will range from N250, 000 to N50, 000,000, with a spread across group applications, individual applications, working capital loans set at 1 year and term loans set at 3 years with a single-digit interest rate of 5%. The funding will be a single-digit facility with a moratorium for a year and payable over a designated period. Some businesses may have longer repayment cycles but again the criteria will be clear and appliance to all.
Nigerian Youth Investment Fund (NYIF) Disbursement Process:
Disbursement will be through various channels, which will include Micro Credit Organizations across the country under the Central Bank of Nigeria supported by BOI, Fintech Organizations, and Venture Capital Organizations, registered with the CBN.
NYIF will use proven disbursement frameworks but with special conditions with respect to the youth. There will also be a residual advisory facility for applicants and beneficiaries.
How to Apply for NYIF 2020:
The method of application will soon be unveiled. So stay tuned! We will share the link here as soon as the portal for the application is open.