How To Get A Business Loan In Nigeria 2022/2023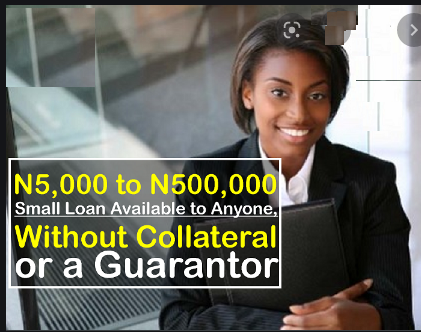 A business loan in Nigeria is a loan that is required to finance a business. However, these loans are mostly needed for business purposes.
Finding a business loan in Nigeria to start up your business can be stressful at times. In this post, we will be sharing with you the possible way on how to get a business loan in Nigeria.
TRENDING NOW
What is Business?
Business is mostly seen as an organization that is engaged in a commercial enterprise that involves putting effort and time to produce or buying and selling with the aim of making a profit.
However, business is not just making profit but the keeping customer's relation also matters in a business. Moreover, a business concept begins with an idea of the name depending on the type of business you wish to start.
Why business loan is important?
Purchase of real estate and expand operation – We all want our business to expand worldwide. I mean no entrepreneur will want to start a business today and fall, so many entrepreneurs are aiming for the highest.
Furthermore, banks are interested in lending money to existing organizations that want to purchase real estate to expand their actions. If an organization is expanding rapidly, the banks know the organization is successful and will want the organization to keep doing what they are doing.
Generally, expanding rapidly only proves that the organization is gaining a profit and a positive cash flow.
To purchase equipment – There are certain things most organizations are lacking, so the need for a business loan is required to purchase certain equipment. In other to meet up the competition.
To increase working capital – The increment of today-today operation is popularly known as the working capital. In this case, the small business organizations actually need loans to meet their daily operations.
Below are the lists of business loan in Nigeria 2022
1. Lendigo Nigeria
The lendigo loan Nigeria provide loan to small scale business enterprises without collateral. Lendigo loan provide fast and flexible access to working capital according to their business requirements and suited to their finance needs.
Lendigo provide loan amounting from ₦300,000 for SMEs without collateral
How to apply for Lendingo Loan
Visit the lendigo loan portal https://lendigo.ng/
Insert the amount you need to finance your business
Click apply and wait for a confirmation
Select the type of loan; either for business or personal loan
2.Loans – Advans Nigeria
Advans is the financial partner for small businesses. Advans Nigeria provide access to grow your business with no prior saving required, affordable interest rate and flexible collateral requirements, with advan Nigeria, you loan process can be as fast as possible.
How to apply for Advans-Nigeria
Select your loan type
Select your loan type by pressing the plus avatar
Click apply for a loan
Provide your personal information required in the fill box
Click submi
3.BAOBAB Loan
Baobab Loan is a great money loan in Nigeria. The Baobab minimum loan amount is N20, 000 and a Maximum amount of N50, 000,000. Both depend on the borrower's repayment capacity assessed based on verifiable business inventory and other criteria. With baobab loan, you can grow and expand your business.
How to apply for Baobab Loan
Click on start Now
Provide your information in the fill box
Click to accept you are above 18 years of age
Click on the submit button
Conclusion
However, if you looking for a possible way to get a business Loan in Nigeria, in other to finance your organization or to expand your organization, then the above listed organization will be of great benefit to your business.