What Is Glo Recharge Code And How To Load Glo Card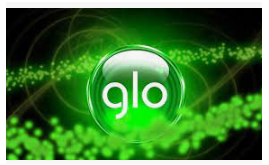 How To Load Glo Card – Glo Simple Recharge, an easy and secure way to top up your data or airtime from your bank account. In this post, we will teach you how you can load your Glo recharge card. You might just obtain a new Glo sim and yet to load airtime or you have never even known how to get airtime? Never bother again here's how to recharge Glo airtime.
TRENDING NOW
How To Load recharge card on Glo
To load airtime on a Glo sim, what you'll need to do is to dial the recharge PIN in the following USSD format:
*123*PIN# and then Send/Ok.
For example, If the airtime PIN is 1234 4321 5678 987.
That will be *222*1234 4321 5678 987# and press Send or Ok.
If successful and you want to check Glo account balance, all you need to do is to dial *124# and press 1 to check the current account balance.
How do I check my balance?
For GLO Prepaid account balance code.
Dial #124#
Enter 1 on your mobile device then waits for an instant reply that will reveal your airtime balance on your phone screen.
Do I Need PIN to make use of Glo Simple Recharge?
No, you do not need any PIN since your phone number is registered with your bank. However, some banks may ask you to create a PIN for this transaction.